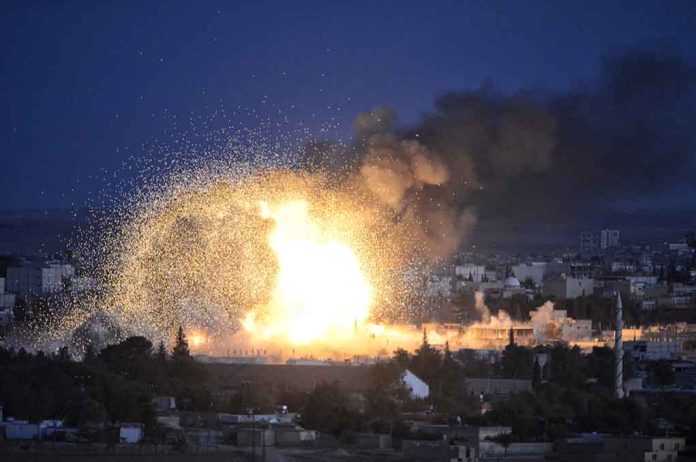 27 Dead After US Airstrike
(WatchDogReport.org) – In recent years, most of the coverage on terrorist groups has centered on ISIS or the Taliban in the middle east — especially President Joe Biden's botched withdrawal from Afghanistan. However, there are groups like al-Shabaab (the Youth) operating as an insurrectionist force in the African country of Somalia. Their numbers have now been reduced by 27, thanks to airstrikes carried out by the United States military on September 18.
U.S. air strike killed 27 Al-Shabaab terrorists in Somalia: Military https://t.co/khtgbyOsuq

— Peoples Gazette (@GazetteNGR) September 22, 2022
Some of the al-Shabaab terrorists were "attacking Somali National Army forces near Buulobarde" in the Hiran region, according to the US Africa Command (AFRICOM) official webpage. It also says when the Somalian government requested assistance from the American forces as their offensive against the terrorists had become bogged down, "the defensive strikes allowed [them] to regain the initiative and continue the operation."
Somalia has been in a state of civil war since 1991, when the regime of dictator Siad Barre was overthrown. Warlords of various clans began fighting for supremacy amongst themselves. Although the United Nations (UN) and several Western nations are trying to establish a democratic government, the Human Rights Watch organization reported that in 2021 every faction "committed violations of international humanitarian law."
The US says it will continue to support Somalia in defeating the terrorists who threaten the area's stability and peace.
Copyright 2022, WatchDogReport.org