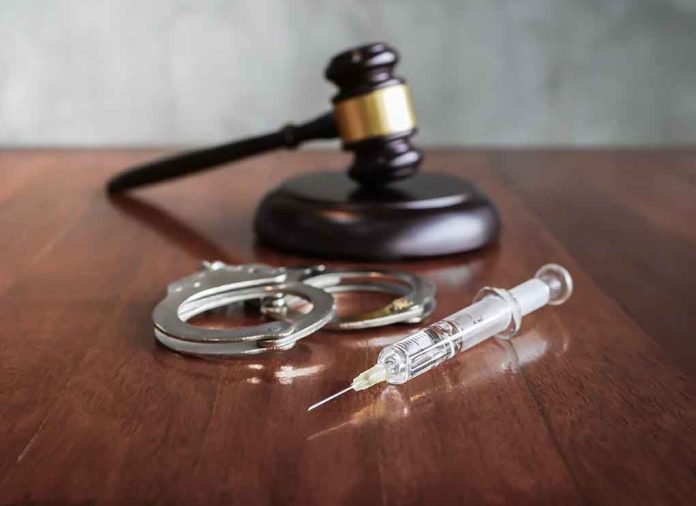 (WatchDogReport.org) – The US military hasn't executed anyone in over 60 years, but that could be about to change. In 2009, Nidal Hasan ran amok at Fort Hood, Texas, murdering 13 of his fellow soldiers. Now his legal process is coming to an end — and the Army's highest court might be ready to order his death.
A Murderous Renegade's Rampage
On November 5, 2009, Major Nidal Hasan, an Army Medical Corps psychiatrist, walked into the Soldier Readiness Processing Center at Fort Hood, where troops getting ready to deploy to Afghanistan were getting their medical checks. Hasan was due to deploy with his unit, so nobody questioned him being there — until he suddenly drew a 5.7mm handgun, yelled "Allahu akbar," and treacherously opened fire on his comrades. Fourteen people died, including a pregnant woman and her unborn baby, and 32 more were injured before a police sergeant shot and disarmed the turncoat.
Hasan had been a troubled officer, and Army colleagues had questioned his religious beliefs and his contacts with radical Virginia cleric Anwar al-Awlaki, who was later killed in a 2010 drone strike against al-Qaeda. At the time, Hasan claimed his emails with al Awlaki were psychological research. However, he also said Muslims shouldn't be in the US Army and had objected to being deployed to Afghanistan. After the atrocity, the Army debated whether Hasan had been motivated by Islamist extremism, or was simply insane. Hasan himself said he had launched his attack to protect the Taliban from the US military.
In 2011, Army prosecutors decided Hasan was sane, and arraigned him for court martial. His trial took place in August 2013. A panel of 13 officers convicted him on 13 counts of murder and 32 counts of attempted murder — and then it sentenced him to death.
Return to Military Executions?
The US military has always had the death penalty, but it hasn't used it since rapist John Bennett was hanged in 1961. However, murder is a capital crime under Article 118 of the Uniform Code of Military Justice, and Hasan's court-martial was entitled to sentence him to death. After his conviction, he became the sixth inmate on the military's death row at the United States Disciplinary Barracks in Fort Leavenworth, Kansas.
On March 28, the Court of Appeals for the Armed Forces began hearing Hasan's mandatory appeal against execution. If the court confirms his death penalty, it's likely the case will be appealed to the Supreme Court, before going to the president for final confirmation. President Joe Biden has pledged to abolish the federal death penalty, but would he dare to commute this execution to life imprisonment? In the military, no criminal is more repulsive than a traitorous soldier who turns on his own comrades, and many are looking for Nidal Hasan to pay the full price for his crimes.
Copyright 2023, WatchDogReport.org