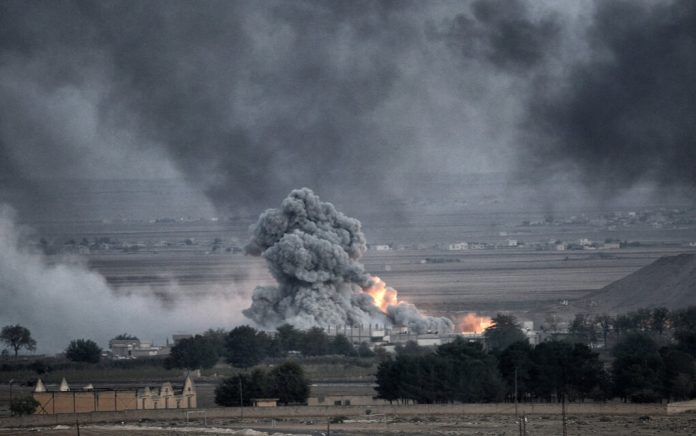 (WatchDogReport.org) – The US military conducted its first drone strike operation in Somalia under President Joe Biden. The strike, authorized by the US Africa Command, targeted al-Shabab terrorists. It's unclear exactly how many terrorist militants were killed in the action, and there were no reports of civilian casualties.
The operation was carried out in a remote location with Americans assisting and advising. There were no American troops on the ground with Somali troops in the area. The Pentagon is currently looking at restoring a troop presence in the region, which commanders say would be very helpful.
There's a lot going on right now. This, too, in case you missed it just a few days ago: U.S. carries out first airstrike in Somalia since August, via @NYTimes https://t.co/a7SaZ5C5dM

— Amy Güth (@amyguth) March 1, 2022
As of now, American trainers only visit the region periodically, with the closest deployments being in Kenya and Djibouti. Biden is said to be close to a decision on moving troops back into Somalia.
Al-Shabab is a dangerous terrorist organization and is considered the largest and wealthiest faction of al-Qaeda, the infamous group started by Osama Bin Laden and responsible for terrorism and war dating back to the early 1990s.
The MQ-9 Reaper strike came at a critical time, according to General Stephen J. Townsend of the US Africa Command. He believes prolonged political infighting in Somalia keeps the pressure off of the terrorists, allowing them to train and operate effectively.
Copyright 2022, WatchDogReport.org