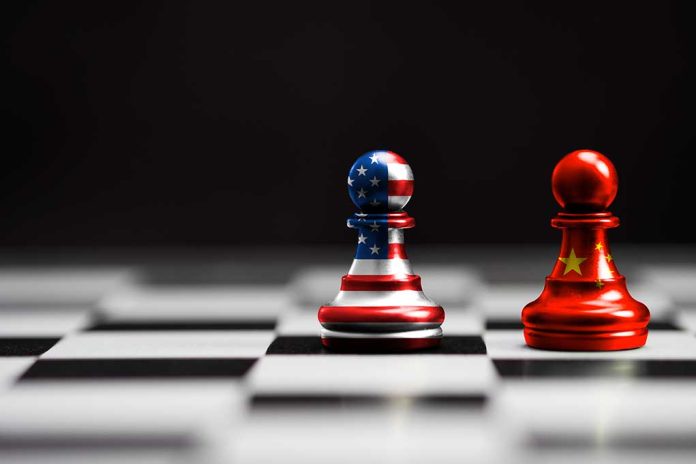 (WatchDogReport.org) – When world leaders gathered at the G20 Summit in Indonesia in mid-November, the People's Republic of China (PRC) President Xi Jinping and President Joe Biden took the opportunity to speak with one another and promised further high-level communication. To that end, the Assistant Secretary of State for East Asian affairs, Daniel Kritenbrink, and the Senior Director for China Affairs of the White House National Security Council, Laura Rosenberger, flew to the Asian country and met with Vice Foreign Minister Xie Feng for a series of talks.
A high-level U.S. delegation held talks with China's Vice foreign minister on Sunday and Monday in Langfang. https://t.co/ka3ngDyjDu

— NEWSMAX (@NEWSMAX) December 12, 2022
These meetings were to set the stage for Secretary of State Anthony Blinken's trip to the PRC, which is scheduled for early 2023. PRC Foreign Ministry spokesman Wang Wenbin described the discussions as "frank, in-depth and constructive," and they covered a wide range of topics of mutual concern to both countries.
However, when it came to the issue of Taiwan (the Republic of China/ROC), Wang's tone became more belligerent at the press conference he was addressing. The communist mainland country views what they call Chinese Taipei as a province in rebellion and that they are officially one nation, which includes the Strait of Taiwan.
According to the Chinese Communist Party (CCP) affiliated news outlet Global Times, the American government's position on Taiwan's independence and sales of arms to them "fully [exposes] the deep-rooted duplicity in Washington's China policy." They cited unnamed experts who claim it is likely that the US policy toward China will remain one of "competition and confrontation."
Copyright 2022, WatchDogReport.org