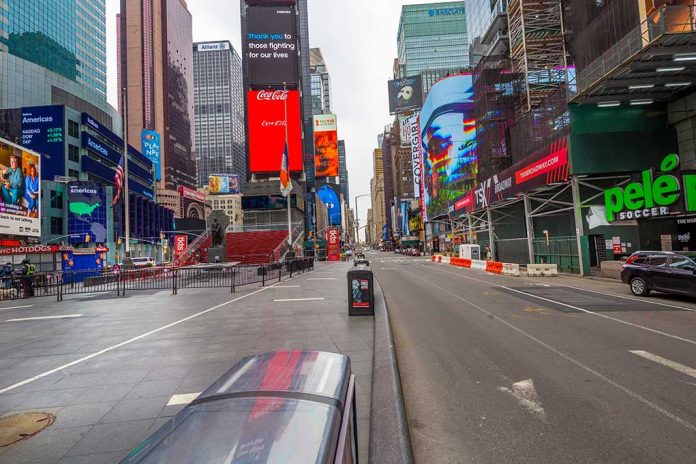 (WatchDogReport.org) – Some of the nation's largest cities saw the slowest growth rate ever between 2020 and 2021, according to a US Census report. Metropolitan areas in New York, Los Angeles, San Fransisco, and Chicago, among others, saw a significant exodus during the pandemic, bringing overall population growth to a near halt.
The COVID-19 pandemic had a huge impact on major cities, with losses in tens of thousands in many cases. Migration away to micro areas, smaller metropolitan areas around large cities, accounts for a large number of the losses, but the New York Times reports that the unsustainable housing costs are a concern for experts, noting a continuing fundamental shift away from big city life.
California population loss accelerated during the pandemichttps://t.co/0MjvNdPPK3

It's not just that people left for Texas, Idaho, Washington, etc. The number of new entrants plunged almost everywhere. In the Bay Area, entrances fell 45%. pic.twitter.com/4LxkhPB35w

— Derek Thompson (@DKThomp) December 15, 2021
Natural decrease is also a factor, according to the report, which occurs when deaths outpace births. The census report states that two-thirds of American counties experienced the phenomenon, including every single county in Maine, Delaware, Rhode Island, and New Hampshire.
Topping the list of overall losses was the New York metropolitan area, with nearly 328,000 people heading out of town. Los Angeles lost 176,000, and San Fransisco lost 116,000 people. Population decreases didn't happen everywhere, however. Houston and Dallas grew by more than 165,000 people combined.
Do you think people will continue to flee big cities, or is this simply a temporary shift?
Copyright 2022, WatchDogReport.org