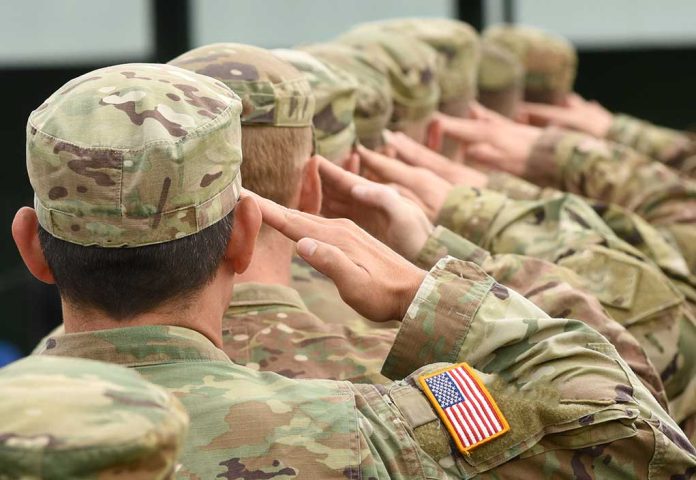 (WatchDogReport.org) – Of the five branches of the United States military, the Army is the nation's oldest. It was formed to protect the original 13 colonies in 1775. Since then, America has added the Air Force, Navy, Marines, and Space Force to protect US interests against enemies, both foreign and domestic. In order to bring keep a healthy crop of recruits coming in to join the armed forces, each branch has instituted catchphrases into their campaigns.
On March 6, Military.com reported the Army was bringing back an old campaign slogan it used from 1980 to 2001: "Be All You Can Be." The target audience right now for all the armed forces is Gen Z, which seems particularly hard to attract. The military news source reported the Army fell short of its recruiting goal in 2022 by a whopping 15,000 soldiers. They're hoping the new recruitment tool will help inspire a greater number of young people to serve.
In 2001, the Army replaced "Be All You Can Be" with "Army of One" to try and hammer home the idea of teamwork and togetherness in the branch. The slogan, however, was relatively short-lived, as it was replaced by "Army Strong" in 2006. That saying remained until the recent revival of the 1980s catchphrase, which lasted more than 20 years.
On March 8, Secretary of the Army Christine Wormuth, Army Chief of Staff General James McConville, and Sergeant Major Michael Grinston released a joint statement about the incorporation of the new phrase. They wanted to send a message to all Americans that they really could be "anything" they wanted to be in the US Army. They said the branch offers a challenging path to excellence and a way to find purpose in life.
The chief of Army enterprise marketing, Major General Alex Fink, told Stripes in December 2022 that the Army was "reinventing" the slogan to hopefully "inspire the next generation of soldiers" to serve their country.
Copyright 2023, WatchDogReport.org