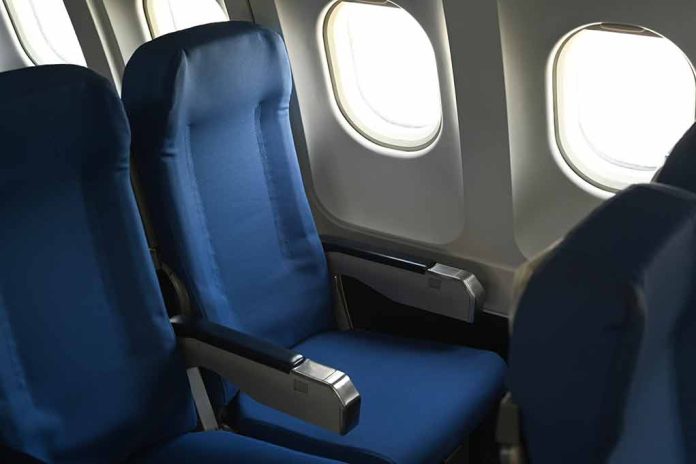 (WatchDogReport.org) – According to a Politico report, the Biden administration is steeling itself for possible reprisals from the Chinese regime because of Taiwan's Vice President Lai Ching-te. China's officials noticed he was set to transit in the United States as he travels for Paraguay's presidential inauguration in August.
Taiwan's Presidential Office confirmed that Lai would be in the United States while traveling to meet the recently-elected Paraguayan President Santiago Peña. This diplomatic issue arose during White House climate envoy John Kerry's four-day trip to Beijing, where he hopes to restore bilateral climate cooperation. Chinese dictator Xi Jinping suspended this collaboration in 2022, following then-Speaker Nancy Pelosi's visit to Taiwan.
Speaking on condition of anonymity, a White House official told Politico that the Chinese regime shouldn't use Lai's presence in the US for "brazen coercion." However, the official stated that the Biden administration believes China could use this situation as a pretext for interfering in "Taiwan's election."
Different reports indicate Lai's profile is problematic for the Chinese regime as he's one of the foremost leaders of Taiwan's pro-independence faction. Even worse for Beijing is that he's vying to replace President Tsai Ing-wen in January 2024, with the primary polls showing him as the front-runner.
The official also told Politico that Lai's transit is "routine" because of the distances involved and will remain "unofficial" to maintain the US One-China policy. He also said this shouldn't be controversial as several Taiwanese Vice Presidents have also been in the United States over the last 20 years.
The media outlet noted this diplomatic issue between the three nations wouldn't be the last, as another Taiwanese politician will transit in the United States soon. The official said this one will be the mayor of New Taipei City, Hou You-vi, which will be in the country "sometime in the early fall."
Copyright 2023, WatchDogReport.org