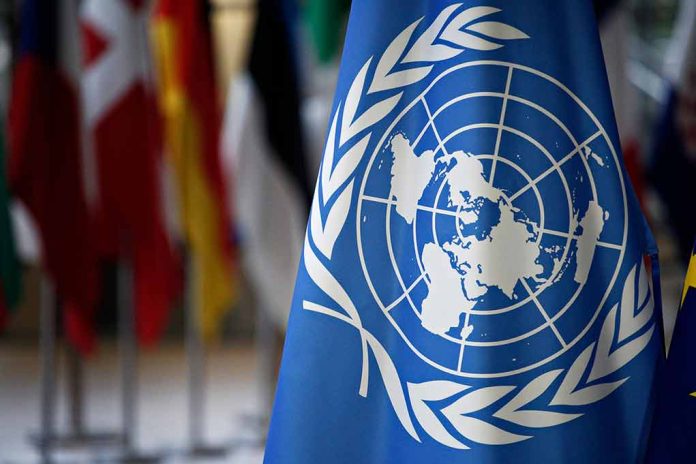 (WatchDogReport.org) – The United States ambassador to the UN, Linda Thomas-Greenfield, challenged Russian Minister of Foreign Relations Sergey Lavrov during a Security Council meeting on Monday. The ambassador blasted the Kremlin for invading Ukraine. In addition, she called for the immediate release of Americans Evan Gershkovich and Paul Whelan, who the White House says were wrongfully arrested by Russian authorities.
In the meeting, Thomas-Greenfield told Lavrov that the Kremlin's main goal is to redraw international borders through the use of violence. She said this is a clear violation of the United Nations Charter and an action that goes against the values that the institution protects. She also pointed out that Russia has violated international law and cited the cases of the Wall Street Journal reporter and the ex-marine.
The US ambassador made these remarks while Lavrov was presiding over the Security Council meeting, in what many experts point out is another example of the UN's inefficiency. Russia will hold the council rotating presidency until April's last week.
Thomas-Greenfield also called out the Russian Foreign Minister personally, asking him to look at Paul Whelan's sister Elizabeth, who was at the Security Council session's gallery. The US ambassador told Lavrov she wanted him to see how much Elizabeth was suffering for not being able to see his brother for four years and for knowing he was "locked up" in a Russian prison because "you want to use him for your own means." She also asked Lavrov to immediately release him and Gershkovich, who was detained in the city of Yekaterinburg and is the first American reporter arrested in Russia since the end of the Cold War.
In remarks to journalists alongside Thomas-Greenfield, Elizabeth Whelan said she doesn't know what Paul looks like after so many years without seeing him. She claimed that Russian authorities haven't let anyone take a picture of him. Additionally, she criticized the Kremlin for keeping wrongful detentions of American citizens.
Copyright 2023, WatchDogReport.org