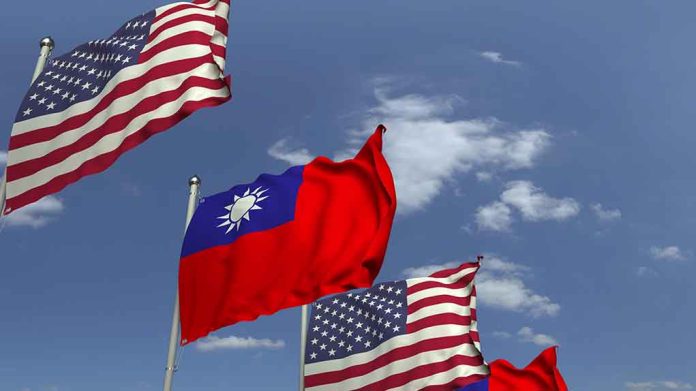 (WatchDogReport.org) – The Chinese regime recently criticized the White House's recent military aid package of $345 million to Taiwan. While it expressed firm opposition to this move, China also asserted that this aid wouldn't discourage its pursuit of annexing the democratic island.
The Biden administration unveiled the extensive military aid package on July 28, which is aimed at bolstering Taiwan's defense capabilities by using resources from the current US military inventory. Taiwanese officials praised the military support and said this strengthened the relationship between Taipei and Washington.
In a statement, the Chinese regime spokesman for the Taiwan Affairs Office, Chen Binhua, said this move won't change anything. He explained that no matter how the "Taiwanese separatist forces" spend taxpayer money or how many "US weapons" reach the island, nothing will change his government's will to reunite "our motherland." Binhua added that the White House's actions are turning the island into a "powder keg," aggravating the threat of war in the Taiwan Strait.
Over the last few decades, the Chinese regime has claimed sovereignty over Taiwan, which has been ruled by an independent and democratic government. Taiwan has even developed by itself, creating its own military forces and currency.
According to reports, the Biden administration's recent package includes surveillance equipment, firearms and missiles, portable air defense systems, and more. While Washington has sent military aid to Taiwan on previous occasions, many believe this latest batch is different as it draws directly from American stockpiles. The Democratic island currently has nearly $20 billion in military aid from the White House spending, including F-16s and different types of military equipment that are yet to arrive.
Since his rise to power, Chinese leader Xi Jinping has said that reunification with Taiwan will be one of his main objectives. He has even said in numerous speeches that if China has to use its military power to meet this goal, it won't hesitate "for a second."
Copyright 2023, WatchDogReport.org