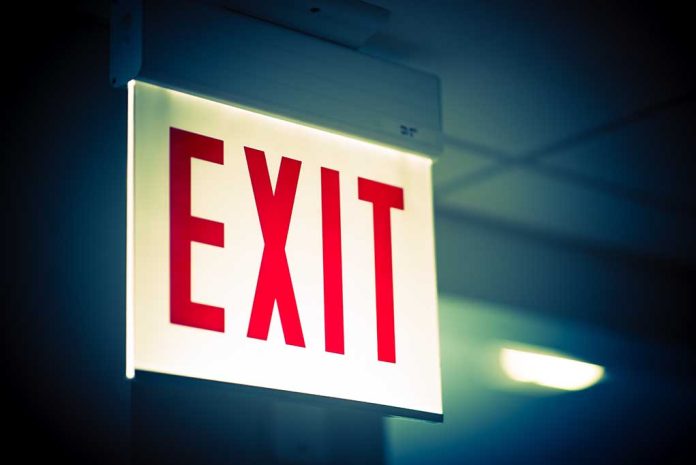 (WatchDogReport.org) – In July 2018, the Teamsters National UPS Negotiating Committee revealed a deal between UPS and its workers that would last for the next five years. Part of the agreement was the creation of so-called 22.4 workers who only work Tuesday through Saturday and are considered junior drivers.
On February 13, Freightwaves reported that UPS laid off some of those junior drivers, although the company didn't reveal the exact number of workers affected. The delivery company cited "uneven demand" for the move, stating it was hoping to bring the employees back later in the year. According to the Atlanta Journal-Constitution, weekend drivers can use seniority to avoid layoffs by switching to other positions or moving locations. Unfortunately, when it comes to layoffs, 22.4 junior employees and those with less seniority are first on the chopping block.
Company says it is "reassigning" drivers in response to slowing demand.https://t.co/tcyo6vZOMx

— FreightWaves (@FreightWaves) February 13, 2023
The move comes at a time when contractual negotiations will soon be heating up, as the 2018 agreement expires on July 31. In December 2022, Freightwaves reported that Teamsters were already threatening a strike of 350,000 workers if a new contract isn't ironed out by August 1. The organization's general president, Sean O'Brien, vowed to eliminate the 22.4 classifications during the new contract negotiations. He reportedly never liked the formation. Not many people in the union liked the delineation, noting the junior workers did the same job as senior employees but were paid less. O'Brien wants to elevate all of those employees to senior status.
Unfortunately, former UPS executive Josh Taylor believes the Teamsters are now in a bit of a pickle. Because of the recent layoffs, the union might have to choose between upgrading the roles and saving workers' jobs. Taylor worries if UPS can get by without the junior employees, that fact will reduce the Teamster's bargaining power.
Contract negotiations are set to start on April 17.
Copyright 2023, WatchDogReport.org