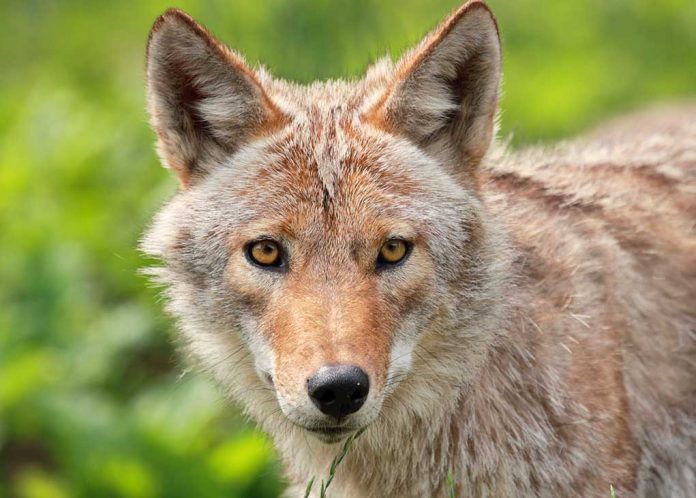 (WatchDogReport.org) – For many parents, a threat to their child springs them into action at a moment's notice, with the sole focus of protecting their offspring. This is exactly what happened in the Woodland Hills neighborhood north of Los Angeles, California, when Ariel Eliyahuo heard his daughter screaming after he set her down outside his SUV on the afternoon of Friday, December 2.
Father springs into action after coyote attacks toddler outside Los Angeles home https://t.co/ZZSMFm8Fcl

— Fox News (@FoxNews) December 4, 2022
Eliyahuo said he first thought his two-year-old daughter had fallen down, but his Ring doorbell camera caught the horrifying truth in full color as the toddler in her pink coat was nearly dragged away by a coyote. As he saw his daughter falling on her face and being taken down the sidewalk, he rushed the animal, and it released the girl. The dad then snatched her up and threw what appeared to be a water bottle to scare it away.
The little girl was understandably frightened, but suffered only scrapes and bruises from her encounter. Although, she did have to get a rabies vaccine.
In June, another two-year-old was attacked by a coyote in Fountain Valley, California, just southwest of Anaheim. Just a few miles away from that attack, yet another toddler was targeted by one of the scavengers at the Huntington Beach Pier in April.
Scientists say that relatively easy food pickings in urban and suburban areas with nearby green areas, such as parks and golf courses, along with the lack of apex predators, have led to an increase in the coyote populations in those areas.
Copyright 2022, WatchDogReport.org