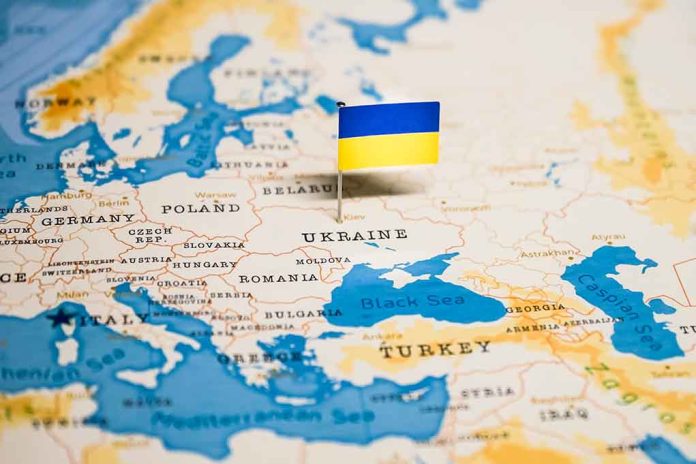 (WatchDogReport.org) – The leaked Pentagon documents that 21-year-old National Guardsman Jack Teixeira stole and posted online showed that America convinced Ukraine to hold back on a planned Russian attack in February of 2023. To mark the first anniversary of the Russian invasion, Ukrainian forces had intended to attack Moscow, but taking the advice of the United States, they scrapped the mission two days before the anniversary.
That information proved that America is far more involved in the Ukraine War than most citizens realize. It also suggests that Ukraine has deep ties with America and relies on its support to continue its defense.
Providing further confirmation, American General Christopher Cavoli addressed Congress regarding the Ukraine War, revealing a cooperative effort between the two countries. Cavoli is the highest-ranking American serviceman in Europe and serves as Commander for America as well as NATO.
Cavoli explained that the United States is planning a counteroffensive for Ukraine to launch against Russia. Although the Russians likely know an attack is pending, the United States is helping Ukraine craft ways to surprise its giant invader.
Cavoli declined to offer specific plans for the attack, but he assured Congress that Ukraine is in a "good position" due to the training from Americans. He did confirm America's continued efforts to supply ground defense weapons and munitions to the Ukrainian military.
Congressional Republicans pressed Cavoli to find out if Ukraine needs anything further from the United States to be sure their plan is successful. Cavoli spoke in general terms but suggested the counteroffensive could very well be what it takes to strike Putin back into Russia for good, at least in this particular war effort.
Cavoli criticized Biden's hesitant approach as a hindrance to ending the conflict, which has cost more lives and money. Ukraine continues to show interest in receiving F-16 fighter jets, but Cavoli said that offer is not on the table for now.
Copyright 2023, WatchDogReport.org