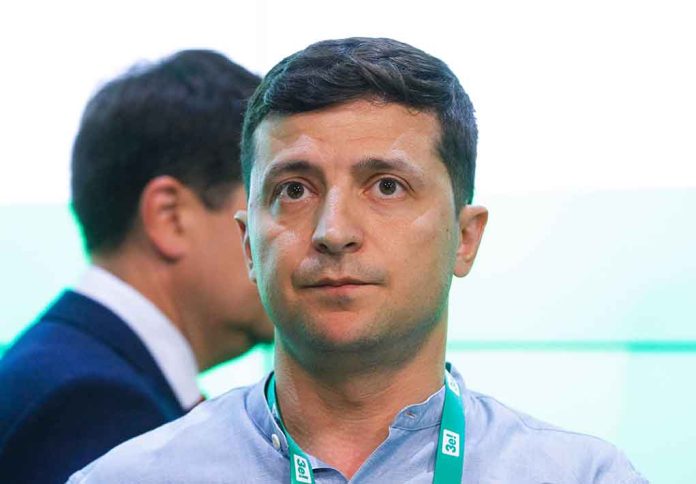 (WatchDogReport.org) – After more than a month of fighting a Russian invasion, most of the world is standing with Ukraine and watching its citizens band together against their enemy. However, on March 31, Ukrainian President Volodymyr Zelenskyy announced that two of his own generals were "traitors." He stated they were "antiheroes" and demoted them, promising to punish any other Ukrainian traitors when he had the time.
President Zelenskyy has stripped 2 generals of their military rank, calling them "traitors" and "antiheroes," without elaborating on the reason. The 2 officers had served in Ukraine's main security agency. https://t.co/Ej2qui2rom pic.twitter.com/6dGZi8Pu6v

— NPR (@NPR) April 1, 2022
Zelenskyy said Kryvoruchko Serhiy Oleksandrovych and Naumov Andriy Olehovych, who both served with the Ukrainian Security Service, were "no longer generals." When making the announcement, he referred to Article 48 of the Disciplinary Statute for the Ukrainian armed forces, which outlines under what circumstances a senior military ranking official would receive a demotion from his position.
The Ukrainian president didn't go into detail about what the generals did exactly, but Article 48 talks about service members not firmly deciding on their homeland and violations of the military oath to serve and protect the Ukrainian people and the country.
Zelenskyy went on to say he knows the road to victory will be hard and he's aware of Russian strategies and what they're planning. He thanked his military for its efforts so far and detailed events currently taking place in the region, including the difficulties in Donbas and Mariupol. He also thanked many world leaders for their support in the fight, specifically mentioning his gratitude for the new sanctions imposed by the United States.
Copyright 2022, WatchDogReport.org