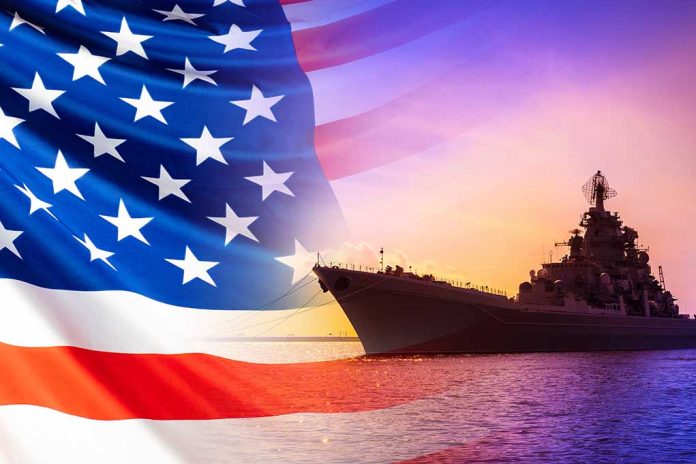 US Warship Challenges China's Disputed Waters
(WatchDogReport.org) – The People's Republic of China (PRC) claims most of the South China Sea as its sovereign territory by virtue of ownership of islands in the area, such as the Spratly Islands, as well as man-made atolls in the region. In response, the United States Navy occasionally sends ships through the area in what's called freedom of navigation operations (FONOP), just as they did on Tuesday, November 29.
On November 29, 2022, the @USNavy's #USSChancellorsville (CG 62) asserted navigational rights and freedoms in the #SouthChinaSea near the #SpratlyIslands, consistent with international law. #FreeandOpenIndoPacific | #PresenceMatters

Read more here:https://t.co/Eb27MtilgW pic.twitter.com/oCOsDFNouO

— 7th Fleet (@US7thFleet) November 29, 2022
According to a press release by the United States 7th Fleet, the USS Chancellorsville (CG 62) sailed through the area to emphasize the country's commitment to "defending every nation's right [to travel] wherever international law allows." The Chinese Communist Party (CCP) affiliated news site Global Times claimed the People's Liberation Army (PLA) had expelled "a US warship trespassing into the waters" that belongs to them.
The PRC holds to its position despite the fact that the international Permanent Court of Arbitration (PCA) ruled its ideas and actions in the area were unlawful in 2016. In order to maintain the rights of other countries around the world, the United States Navy regularly conducts FONOPs in the region.
Also, the USS Benfold (DDG 65) must be a familiar sight to Chinese sailors in the area of the Spratly and the Paracel Islands in 2022. It has previously sailed through those disputed waters in January and July to regularly remind the PRC that the entire South China Sea is not, in fact, its personal swimming pool.
Copyright 2022, WatchDogReport.org