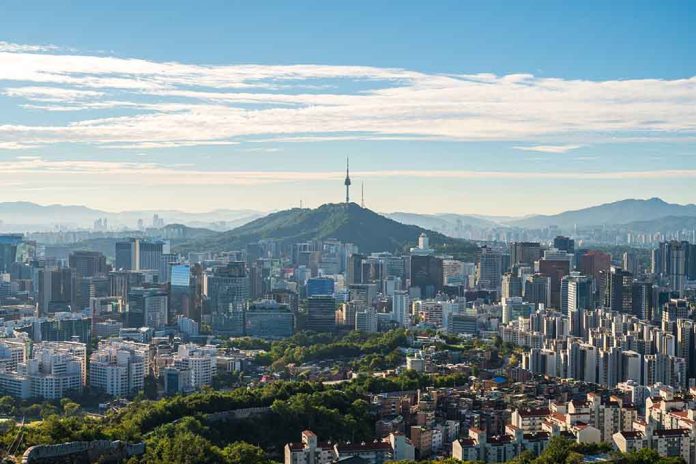 American College Students Among the Dead in Tragic Halloween Stampede
(WatchDogReport.org) – Halloween revelry turned to tragedy Saturday night in the Itaewon entertainment district of Seoul, South Korea. In the aftermath, at least 154 people died and another 132 sustained injuries. Among the dead were people from 14 different countries, including two from the United States — a pair of 20-year-old college students who were taking time to study overseas.
Two American college students among the 154 people killed in Seoul crowd disaster https://t.co/xYRGpqn2tJ

— The Independent (@Independent) October 31, 2022
Steven Blesi was a student at Kennesaw State University majoring in international business, and Anne Marie Gieske studied nursing at the University of Kentucky. Both were among the group of predominantly 20- to 30-year-old partiers. Officials estimate there were more than 100,000 people in the area at the time, with many crowding into small alleyways. They believe the problem began in an area that was steep, slippery, and only approximately 10 feet wide.
MOMENT BEFORE HALLOWEEN TRAGEDY

LOOK: A street in Itaewon district is pictured full of people before a stampede during Halloween festivities killed and injured many in Seoul, South Korea, in this image released by Yonhap on Oct. 30. | 📷: Yonhap via Reuters pic.twitter.com/Uj1o2ZQNld

— Inquirer (@inquirerdotnet) October 30, 2022
According to the English-language Korean news site Chosun Ilbo, the first calls for help came in at approximately 10:20 p.m., but the crowd and traffic prevented first responders from reaching the scene until about 11 p.m. This is regardless of the fact that the nearest fire station was less than 800 feet away. Witnesses, photographs, and video depict a scene of rescuers frantically performing CPR on dozens of people and covered bodies laid out in the street.
What once used to be an almost strictly American observance, Halloween has become immensely popular in the Asian nation since around 2010. Another reason for the large crowd can be traced back to the COVID-19 lockdowns, as this is the first Halloween people have been able to celebrate since those restrictions ended.
Copyright 2022, WatchDogReport.org