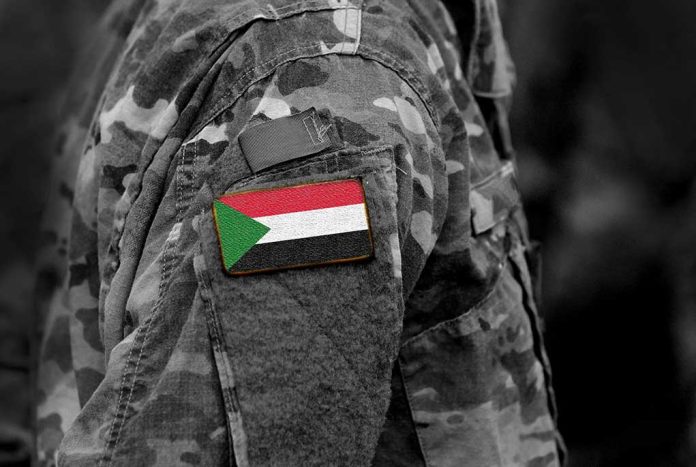 (WatchDogReport.org) – The conflict in Sudan continues between internal military leaders with opposing plans for their nation's future. Sudanese citizens and foreign nationals residing there are caught in the crossfire.
A three-day ceasefire has been negotiated with Sudan, brokered by the United States and Saudi Arabia. The hope is that those 72 hours might allow a safe window of time for civilians to leave. Most of the fighting has paused, but several evening explosions have continued, as the warring military leaders have no plans to seek peace.
The United Kingdom has taken advantage of the ceasefire window, using its military air power to remove citizens with British passports living in Sudan. Putting families, the elderly, and medically compromised citizens first, the United Kingdom's Foreign, Commonwealth & Development Office has contacted those registered with the British Embassy in Khartoum, sharing plans for evacuation efforts.
Americans living in Sudan are left with more independent methods of finding safety. The Pentagon has determined that the danger outweighs the benefits regarding a military-organized evacuation.
The Biden Administration has promised to do everything it can to assist Americans who want to leave Sudan to escape the conflict, offering information on a 500-mile path to safety. The National Security Council (NSC) reports that special convoys may be leaving the area and that American citizens can join those convoys. The military plans to watch the airspace above the convoys with unmanned craft to monitor their progress on the long trek.
Otherwise, the NSC offers the advice to shelter in place.
President Biden did call for the American Embassy in Sudan to close, evacuating its staff using United States Forces and helicopters. Nonetheless, 16,000 American citizens remain in Sudan. Republican lawmakers disagree with the wait-and-see approach, harkening back to the images of the horrific Afghanistan exit in the summer of 2021, maintaining hope of avoiding that disaster won't be repeated.
Copyright 2023, WatchDogReport.org