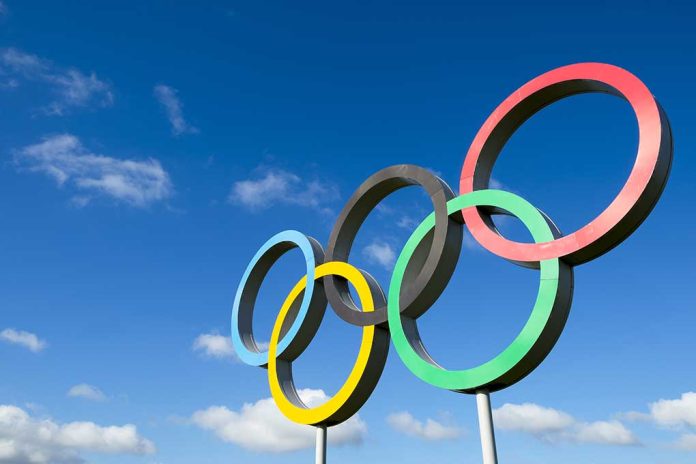 (WatchDogReport.org) – On Saturday, June 26, hammer thrower Gwen Berry angered patriots when she turned her back to the flag when the national anthem played at the Olympic Trials in Eugene, Oregon. She later said that she felt as though the anthem playing at that moment was a "set-up" and told the press she was angry. During a recent interview, wrestler Tyrus spoke out against the athlete.
The day after Berry's antics, a panel discussed what she did on Fox News' "The Big Sunday Show." Tyrus, a black man, said that he didn't care when they played the national anthem. He explained that other black athletes, like "Tommy Smith, John Carlos, [and] Jessie Owens" also dealt with racial issues, but they "wanted dignity" and a "seat at the table." He went on to say he has no problem with athletes who take a knee, but that isn't what Berry did.
"She turned her back on the flag," Tyrus said. He wants to know why Berry is competing in the Olympic Trials if she hates "the flag and the country so much."
Senator Ted Cruz called out the athlete as well.
Why does the Left hate America?

Sure, we have our faults, but no nation in the history of the world has liberated more people from captivity, has lifted more out of poverty, has bled more for freedom, or has blessed more w/ abundance.

God bless America. https://t.co/7hH1FMzEn0

— Ted Cruz (@tedcruz) June 28, 2021
Currently, the International Olympic Committee only allows for political protest at domestic events, not international ones. That means athletes who protest in Tokyo could face consequences if the rules remain the same. Will Berry stand up on an international stage and behave the same way?
Copyright 2021, WatchDogReport.org