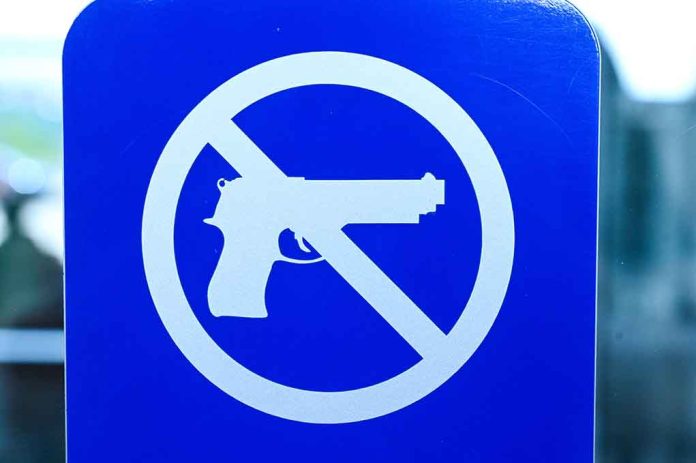 (WatchDogReport.org) – People will argue as to whether strawberry or grape jelly is the correct one to use on a PB&J sandwich, but it's highly unlikely those discussions ever expand to include steel and lead. However, agents of the Transportation Security Administration (TSA) found themselves faced with a sticky situation after metal detectors went off while scanning checked luggage at John F. Kennedy (JFK) International Airport in New York City.
Smooth criminal? Rhode Island man arrested after TSA finds gun parts in peanut butter jars. https://t.co/LhIoGu8ROF pic.twitter.com/oDBPyXAAgU

— Boston.com (@BostonDotCom) December 28, 2022
When an agent opened the bag of an unidentified Rhode Island man, they found a disassembled .22 caliber handgun and a loaded magazine wrapped in plastic bags jammed into two jars of creamy Jif peanut butter. According to a statement released by the TSA, it notified the New York City Port Authority Police, who located and arrested the passenger. It's unknown if he faces any criminal charges, but he does face a potential civil penalty of up to $15,000.
According to a separate TSA press release, as of December 16, it has found 6,301 firearms in carry-on bags across the country — more than 88% of those loaded — in 2022. They expect that number to exceed 6,600 by year's end. This would represent a 10% increase over the previous record of 5,972 guns confiscated in 2021. Except for 2020, when disrupted air travel, there has been a steady rise in the number of guns found in carry-on luggage from just over 1,100 in 2010.
Copyright 2023, WatchDogReport.org