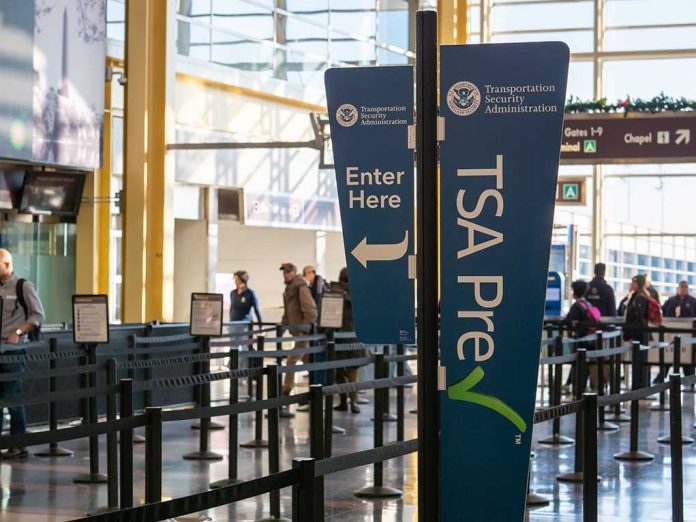 TSA Makes MYSTERIOUS Find During Search – Then They Called The Cops!
(WatchDogReport.org) – There are certain dates in history when the world changes. September 11, 2001, was one of them, when Islamic terrorists hijacked four airplanes in the worst attack on American soil. Because of that, the Transportation and Security Administration (TSA) was formed in November of that year. While performing the task of inspecting carry-on baggage, they regularly find things odd, embarrassing, and downright dangerous or scary.
Most recently, on August 13, agents at Boston's Logan International Airport found a "pen knife firearm," a single-shot .22 caliber gun that, as the name suggests, is about the size of a typical pen. This happened just a few weeks before the anniversary of the 9/11 attacks and at the airport where two of the four hijacked aircraft originated. While it wasn't loaded, it is the 17th firearm found in passengers' carry-on bags at the airport in 2022.
"The pen gun discovered at Logan Airport was a .22 caliber firearm which folded open to the shape of a pistol, the TSA said. It was the 17th gun detected at Logan screening checkpoints this year, the agency said on Twitter." https://t.co/THjLAUhOh7

— Joshua Cole (@JoshuaColeLive) August 18, 2022
This incident, while scary, is tame compared to some former TSA findings. Back in May, authorities cited a man at Ronald Reagan Washington National Airport for having not 1, not 2, but 23 weapons in his carry-on bag. These included various knives, including scalpels and a dagger, and brass knuckles. They were confiscated.
Some weapons are allowed on planes, but they must be packed in checked baggage, and some forms, especially firearms and ammunition, must be disclosed to personnel. Guns must also be unloaded.
Copyright 2022, WatchDogReport.org