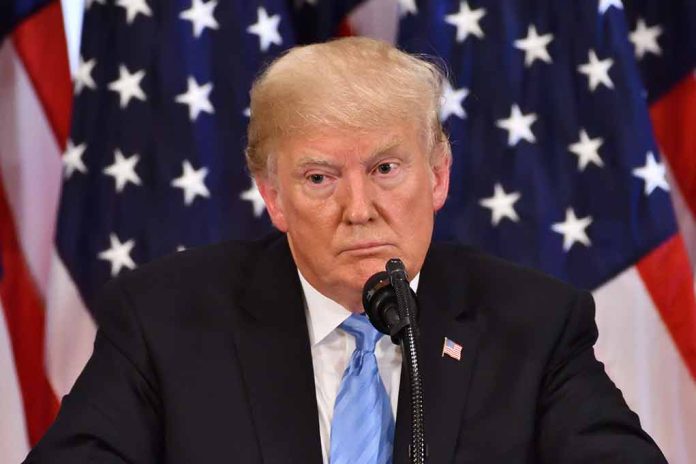 (WatchDogReport.org) – Former President Donald Trump said during an interview with Politico on June 10 that he won't drop out of the presidential race no matter what. Trump told the media outlet he won't quit even if convicted of one of the many criminal charges he's facing in different investigations.
His remarks came after the Department of Justice charged him with 37 felony counts on June 9. The charges resulted from an investigation into the discovery of classified documents at his Florida mansion after leaving office. Thirty-one of these counts are related to the intention of withholding national defense classified information. The other six counts include making false statements, corruptly concealing records, and conspiracy to undermine justice.
In the Politico interview, Trump said, "I'll never leave," pointing out that if he would've decided to quit, he would have before the 2016 presidential race. He said that election was a "rough one," pointing out that many believed his win was "not doable" as everyone thought he could not beat Hillary Clinton.
Additionally, the former president told the media outlet he believes he won't be convicted and doesn't plan on taking the plea deal. However, Trump believes there could be a scenario where he could reach an agreement with authorities to get compensatory damages.
While this situation could be a delicate scenario for almost any presidential candidate, experts believe this won't affect Trump. Nearly every poll has shown he's the favorite to win the GOP nomination.
His influence in the GOP is so strong right now that other Republican presidential candidates expressed their solidarity with him after the indictment. These included businessman Vivek Ramaswamy, former South Carolina Governor Nikki Haley, and even Florida Governor Ron DeSantis, who is considered to be Trump's main rival.
Copyright 2023, WatchDogReport.org