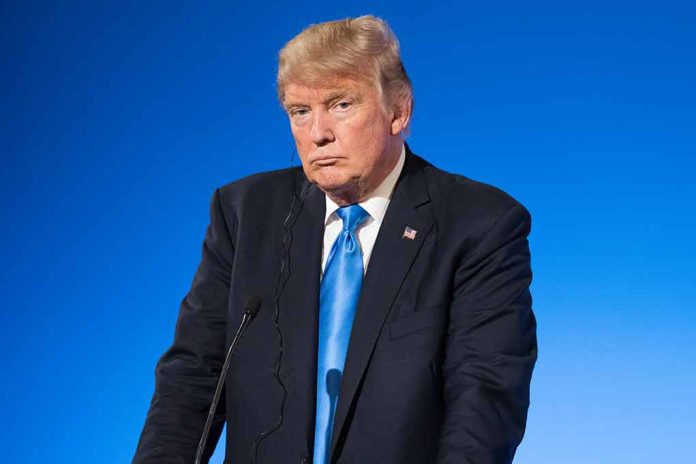 (WatchDogReport.org) – Former President Donald Trump said on August 29 that he would prosecute his political opponents if he wins the 2024 presidential election and returns to the White House. During an interview with conservative media personality Glenn Beck, the Republican leader said he wouldn't hesitate for a second.
Trump delivered these comments after Beck started to discuss the "lock her up" comments he made against former Secretary of State Hillary Clinton during the 2016 presidential election. The BlazeTV host told Trump that even when he promised to take this step, he changed his stance after becoming president as he said, "We don't do that" in the United States. Given this situation, Beck asked the former president if he regretted going after Clinton. He also questioned if Trump would go after others if reelected.
Trump told the conservative media personality he would take legal action against his enemies, arguing he has "no choice" because Democrats are already "doing it to us." Trump also told Beck he "never hit" US President Joe Biden as hard as possible, claiming he has always respected the president's office and the presidency. However, he said President Biden showed he doesn't have the same respect, as he's been trying to "indict me."
The former commander-in-chief, who is currently the main favorite to win the Republican Party primary's nomination, has been indicted four times in 2023. These indictments have been connected with the Republican leader's handling of top-secret material, as well as his alleged efforts to overturn the results of the 2020 presidential election and his business dealings.
Trump has consistently claimed that the indictments against him are political and has even accused the Democratic Party and the Biden administration of being behind his legal issues. The Republican candidate has said on different occasions that the main goal behind these indictments is to prevent him from becoming the GOP nominee and winning the 2024 presidential election.
Copyright 2023, WatchDogReport.org