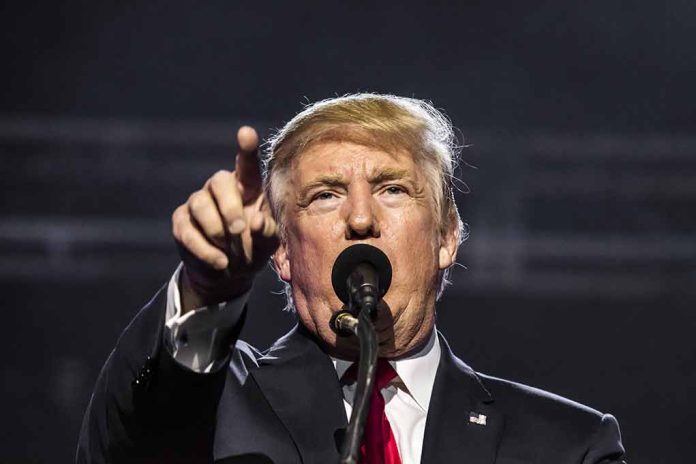 (WatchDogReport.org) – Former President and presidential candidate Donald Trump threatened US President Joe Biden on September 3, suggesting that he, Trump, and other GOP leaders would target him if they recovered the White House in 2024. In a Truth Social post, Trump warned the commander-in-chief to be "careful what you wish for." He added that the lawsuits and criminal probes against him are all politically motivated.
The Republican leader is currently awaiting trials in four different state and federal cases, as well as some other upcoming fraud and civil defamation lawsuits against him and his team. The former president has repeatedly denied any wrongdoing in connection to every investigation and has even accused the White House of "weaponizing" the Justice Department and the FBI. Trump has also accused President Biden of trying to sabotage the GOP's 2024 presidential campaign.
In his post, Trump pointed out that the "crooked" Biden campaign has thrown so many lawsuits and indictments against him that Republicans are thinking what could "we" do when "it's our turn." He added that the Biden campaign is playing "cheap and dirty" tricks against him, and noted that's where the United States is "right now."
Trump published this post at the same time that many Republican leaders kept threatening to launch impeachment hearings against the president. Political figures like House Speaker Kevin McCarthy are trying to take this step, following numerous allegations that President Biden used his influence to benefit from the corrupt business dealings of his son Hunter Biden.
While Trump is currently facing criminal prosecution in four separate cases, these legal issues haven't affected his popularity among Republicans. Right now, Trump remains the main favorite to win the GOP primary, as the rest of the candidates fail to gain momentum and become serious competitors for the former President. According to a FiveThirtyEight poll, Trump currently has 51.4 percent of support among GOP voters, while Florida Governor Ron DeSantis is in second place with only 14.5 percent of support.
Copyright 2023, WatchDogReport.org