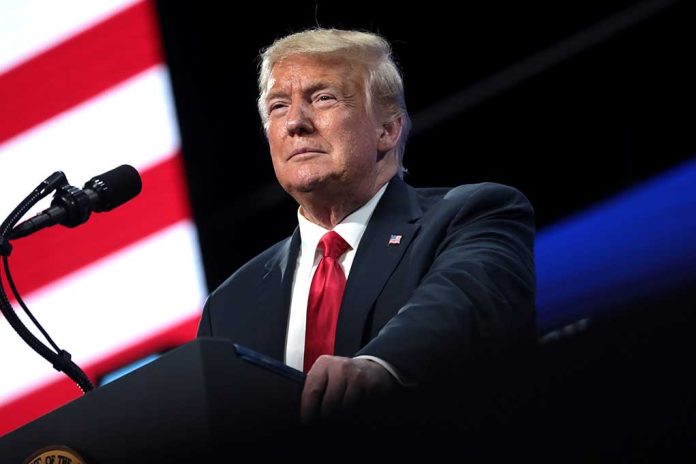 Trump Appeals Hillary Clinton Case
(WatchDogReport.org) – In 2016, in what might be one of the most disgraceful attempts to win a presidential election, former Secretary of State Hillary Clinton and members of the FBI under former President Barack Obama put together a false package of information. With it, they tried to prove "collusion" between former President Donald Trump and Russia. On September 8, a federal judge dismissed the lawsuit filed by Trump against many of the conspirators, and now his lawyers have filed a notice with the court that they intend to appeal the ruling.
Trump appeals judge's decision to toss lawsuit against Hillary Clinton https://t.co/V67GYg34uf pic.twitter.com/WunRJb5HK6

— The Hill (@thehill) October 13, 2022
One of the key components to the attempt by Clinton and her cronies to disgrace Trump in the eyes of the voting public was the now-debunked Steele dossier, named after the ex-UK spy, Christopher Steele. Even if the FBI opened its initial operation (Crossfire Hurricane) in good faith, as Judge Donald Middlebrooks (who was appointed by former President Bill Clinton) says in the order, it appears they knew it could not be validated even before the election.
In his criminal trial, one of the myriads of people involved in putting together the misinformation campaign, Russian operative Igor Danchenko, a senior analyst for the Bureau, testified how top officials from his organization offered Steele up to $1 million to prove the claims. He was never paid because he could not provide the verification — that was in October 2016.
Copyright 2022, WatchDogReport.org