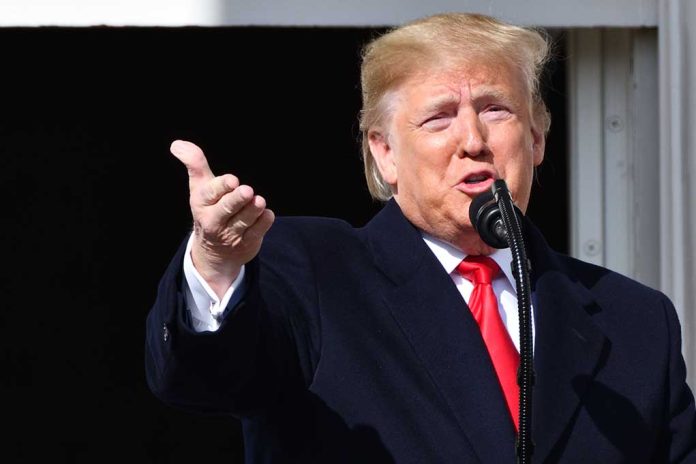 (WatchDogReport.org) – Just one day before Fulton County District Attorney Fani Willis announced that the grand jury voted to indict Donald Trump and 18 others on fraud and racketeering charges related to their attempts to overturn Georgia's 2020 election results, the former president raged against Willis on social media.
In a post on Truth Social Sunday morning, Trump described Willis as "the severely underperforming D.A." and claimed she was accused of having an affair with a gang member she was prosecuting.
Trump contended that the phone call between him and Georgia Secretary of State Brad Raffensperger that kicked off the Willis' investigation was a "PERFECT PHONE CALL OF PROTEST." He said Willis has nothing to do with him and suggested that she should turn her focus to the "record number of murders in Atlanta!"
A short time later, Trump posted again, this time claiming that he had "Massive and Conclusive Proof" of fraud in Georgia that he could present to the grand jury.
Following his indictment on Monday, Trump again took to Truth Social, announcing in a Tuesday post that he would be holding a press conference at Bedminster on Monday, August 21, where he would unveil "irrefutable" evidence supporting his claims of fraud in Georgia during the 2020 election. Trump declared that once he presented his "CONCLUSIVE Report" on this alleged voter fraud, the indictment would be dropped, and he would be exonerated.
On Thursday, Trump took to Truth Social to announce that he would not be holding a press conference at Bedminster to release his "CONCLUSIVE Report," claiming that his lawyers would prefer to include the information in "formal Legal Filings."
However, ABC News reported Thursday morning that Trump's legal team was advising him to cancel Monday's press conference arguing that it would "only complicate his legal problems."
Copyright 2023, WatchDogReport.org