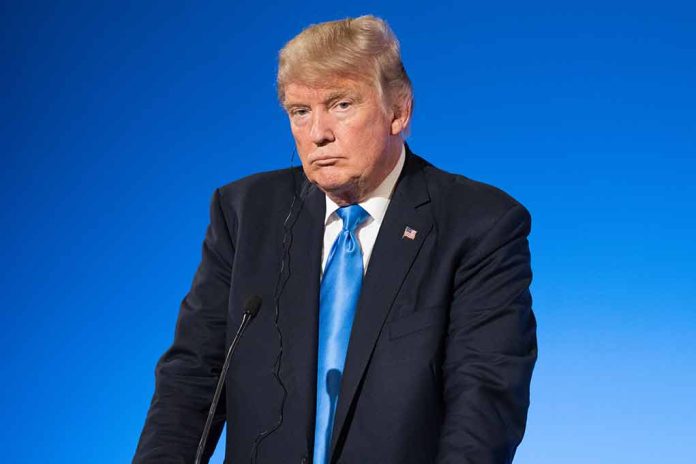 (WatchDogReport.org) – According to a new NBC News/Des Moines Register poll, former President Donald Trump's lead in the 2024 GOP presidential primary field is still strong in Iowa. The survey shows that the Republican leader is ahead by over 20 percentage points, which makes him the main favorite to win the nomination next year.
The poll of likely Iowa caucus voters shows the former commander-in-chief with 42 percent of support, with Florida Governor Ron DeSantis at 19 percent. While different polls have been showing former Vice President Mike Pence as the third-place candidate in the GOP, this position is held by South Carolina Senator Tim Scott with 9 percent of support in Iowa.
As reported by NBC News, an Iowa Republican poll respondent, Bob Siddens, told the news outlet that he and many other Iowans will vote for Trump. He said the main reasons are that they believe that the former president not only delivered on each of "his promises" but is also a "problem solver."
NBC News pointed out that Trump's caucus lead is the largest ever achieved by a Republican presidential candidate since former President George W. Bush back in 2000. The media outlet also pointed out that the survey was conducted from August 13 to August 17 by Selzer & Company with over 400 likely GOP caucus voters. The survey has a margin of error of plus/minus 4.9 percent.
While the former president's lead is strong, many poll respondents told NBC News they are considering other Republican candidates. These include not only Scott or DeSantis but also former United States Ambassador to the United Nations Nikki Haley.
Apparently, 52 percent of those surveyed told the media outlet they plan to vote for Trump but could be "persuaded" to vote for another candidate. NBC News said this gives hope to the rest of the GOP candidates.
Copyright 2023, WatchDogReport.org