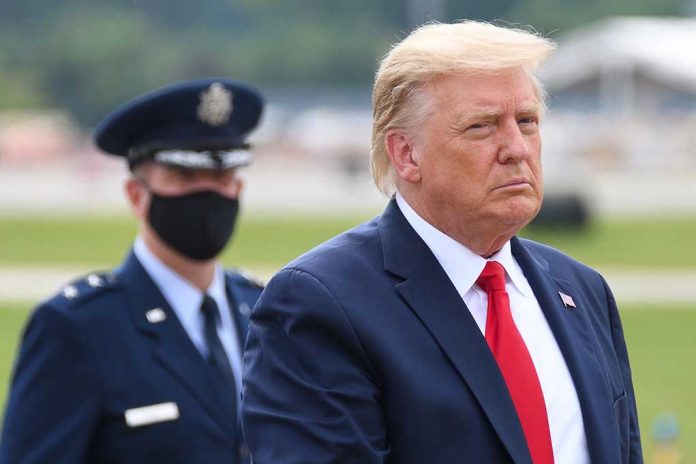 (WatchDogReport.org) – When former Attorney General Bill Barr left then-President Donald Trump's administration in 2020, it seemed as though everything was good between the two men. When the AG announced his resignation, he praised the POTUS.
Barr was one of the president's closest allies. He'd been a staunch defender of Trump from the moment he took the top prosecutorial position. However, although it seemed as though the two were fine when the AG quit, their relationship had turned rocky. Now, it has completely blown up after an excerpt from ABC News' chief Washington correspondent Jonathan Karl's book "Betrayal" was published in The Atlantic.
Barr Claims No Election Fraud
According to the book, Barr told Karl the claims of election fraud were all "bulls**t." The former AG said that, in the weeks after the election, he looked into some of the allegations personally and directed the DOJ to do so as well. For instance, in Wayne County, Detroit there were videos of trucks dropping off ballots in the middle of the night. Barr reportedly discovered that the county had 662 precincts and they always count the ballots at one centralized location.
Barr went on to recount an alleged conversation he had with Trump after he told the Associated Press that there was no widespread election fraud last year. The former president screamed at him during a private meeting, telling him that he "must hate" him to have told the AP that there was no fraud. Barr said he told the POTUS that his legal team was a "clown show."
The former AG told Karl that he resigned two weeks after that conversation.
Trump Calls Out Barr
On June 27, the 45th president released a statement slamming Barr over the interview with Karl, calling him a "RINO." Trump said his former AG "really let down the American people," outlining allegations of voter fraud in Georgia during the election and said the DOJ didn't investigate.
🚨🚨President Trump Releases Statement on Weak RINO Bill Barr🚨🚨 pic.twitter.com/PHZASDQPaW

— Liz Harrington (@realLizUSA) June 28, 2021
According to the former president, Barr's actions allowed the "crazed Radical Left to succeed." He listed a number of other reports of voting irregularities or fraud, including issues in Arizona, Wisconsin, Pennsylvania, and other states. He went on to say that the former top prosecutor was a "swamp creature" who was "scared to go against his friends in Washington DC." Trump also alleged the meeting outlined in The Atlantic was "fake news," saying it never happened.
Barr has not responded to his former boss' remarks.
Copyright 2021, WatchDogReport.org