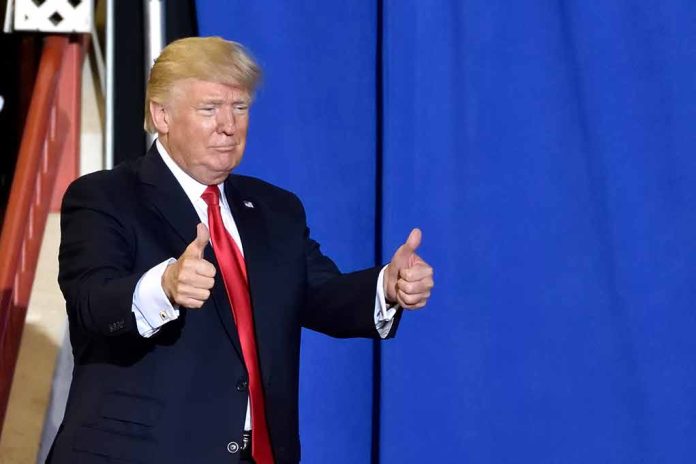 (WatchDogReport.org) – According to a Rolling Stone Sunday report, former US President Donald Trump said he will bring back former national security adviser Michael Flynn if he wins the 2024 presidential election. These comments received mixed reactions on social media, considering that Flynn was one of the most controversial members of his administration.
As reported by the magazine, Trump stated that Flynn was a great general and a great man as he "took abuse like nobody could have handled." He also said that despite this "abuse" Flynn suffered, the former national security adviser came out "stronger" than ever. The magazine revealed the former president made these comments through a phone call to the rally "ReAwaken America," which took place at the Trump National Doral Miami.
In addition, Trump praised Flynn as a great American leader and publicly asked him to "stay healthy" because he plans to bring him back if he wins the GOP nomination and becomes the president again. Multiple polls show this is a strong possibility as he remains the favorite to win the Republican Party primaries. Trump also leads President Joe Biden with a 7-point advantage in voting intention. However, it remains unclear how much this could change after New York jurors found he sexually abused writer Elizabeth Jean Carroll in 1996.
In 2017, Flynn pleaded guilty to lying to the Federal Bureau of Investigation about speaking with then-Russia's ambassador to the United States. Previously, Trump decided to fire him in what many have said was one of his most difficult decisions as the U.S. president.
In addition to this controversy, Flynn has been related to multiple conspiracy theories and backed Trump's claims that then-candidate Joe Biden and the Democratic Party stole the 2020 presidential election. The former president pardoned Flynn in November 2020.
Copyright 2023, WatchDogReport.org