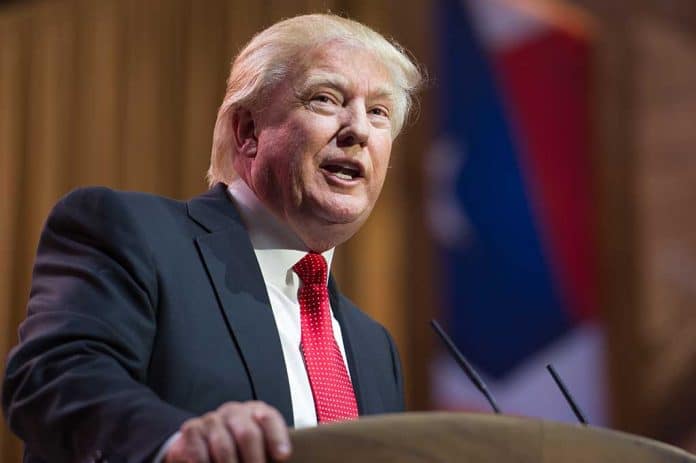 (WatchDogReport.org) – Former President Donald Trump recently traveled around the country with Bill O'Reilly. The popular conservative figures were speaking to crowds about current events and how to make the country a better place for everyone. While Americans were preparing for Christmas and (hopefully) ignoring the news, Trump took time out of his day to attend church and he had a powerful message for his supporters.
Trump stopped off for Sunday services at First Baptist Church in Dallas, Texas, a week before Christmas. Pastor Robert Jeffress allowed the former president to speak to the congregation. Although 45 is known for his long speeches, he kept this one pretty short. For about 10 minutes, he spoke about the terrible state the country is in right now.
Trump expressed concern about what's happening. However, he told the crowd of roughly 4,000 people that he thinks America needs a savior and it has one, but it isn't him." It's someone much higher than me," the former president said.
https://youtu.be/YPmg1ZmCpGY
A few hours after the church service, Trump and O'Reilly held their last event at the American Airlines Center. The 45th president repeated his concerns about what's happening, saying the "country is going to hell." He told the packed arena they needed to take their country back and "make America great again."
Voters will have an opportunity to do just that in November 2022.
Copyright 2021, WatchDogReport.org