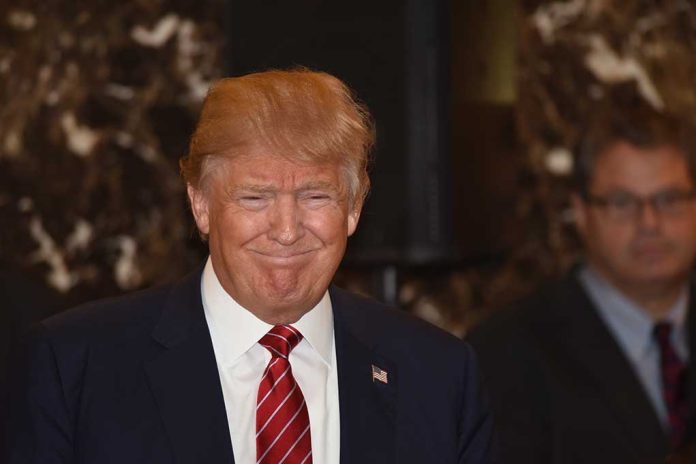 Trump Betting it All on Midterm Elections
(WatchDogReport.org) – During the 2022 Republican primary season, former President Donald Trump's endorsement carried many to victory, pitting them against Democrats on the general ballot in the upcoming midterm elections. In this last week before the voters head to the polls, he intends to make campaign stops in some battleground states; some strategists and pundits see this as an "all-in" move.
Trump is setting himself up to use Republican wins next week as a springboard to a 2024 campaign announcement, potentially by the end of the year.

"If we take both chambers, Trump is going to take credit," one GOP consultant said.https://t.co/9sjBAjHIEr

— Brett Samuels (@Brett_Samuels27) November 2, 2022
Among those who think Trump is angling for another try at the White House in 2024 is Brett Samuels, a writer for The Hill. He thinks the former president is plying a strategy of "high risk, high reward" in that he's planning to take credit if the Republicans manage to regain the majority in both houses of Congress.
The former president will be stopping in Iowa, which is one of the first states in the presidential primary election process, and then will head off to stump for Senate candidates in Ohio (JD Vance), Pennsylvania (Mehmet Oz), and Florida (Sen. Marco Rubio). As of November 2, voter poll aggregator RealClearPolitics predicts all three will win their races, helping Republicans to a 54/46 majority in the Senate.
On the other side of the coin, if the majority doesn't flip in the House and/or Senate, Trump could become the GOP's scapegoat — the person they blame for the loss.
Regardless of how successful "his" candidates are in these elections, Trump still needs more appeal with Republican voters than his potential rivals, and it seems he has that in spades. A Morning Consult-Politico poll conducted October 28-31 asked who would be the preferred candidate if the election were held today, and 49% said it would be Trump, with Florida Governor Ron DeSantis (R) a distant second with 24%. Nobody else even scored double digits.
Copyright 2022, WatchDogReport.org