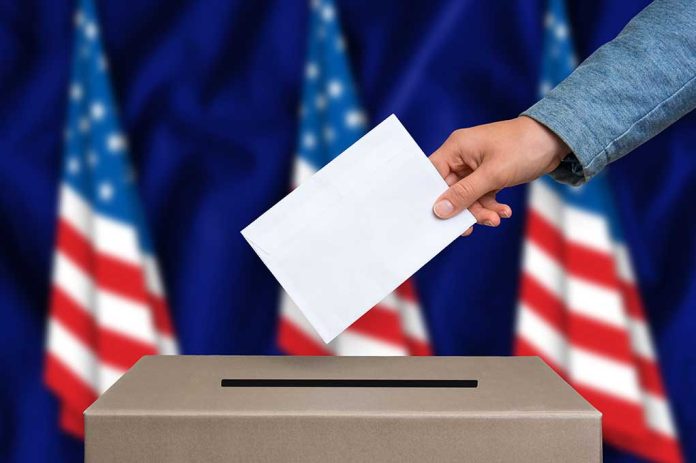 Trump FLATTENS Another Enemy — He's OUT!
(WatchDogReport.org) – Rep. Peter Meijer (R-MI) lost his bid to appear on November's ballot to primary challenger John Gibbs, opening the door for Democrats to attempt to flip his seat blue this fall. The unpopular one-term congressman sealed his fate when he joined nine others from his party with a yes vote to impeach former President Donald Trump. Along with facing a Trump-endorsed candidate, Meijer also faced some political tradecraft from the Left. The combination proved an obstacle far too great to overcome.
Michigan GOP Rep. Peter Meijer, who impeached Trump, concedes https://t.co/avmivmUlra

— The Washington Times (@WashTimes) August 3, 2022
Meijer conceded with 88% of the vote counted and a 4,000 ballot deficit. The representative congratulated his opponent and made sure to point out that he stayed true to his convictions. If nothing else, the soon-to-be former congressman seems to understand that he and nobody else chose the hill his career would die on.
Gibbs had a difficult time fundraising, even with Trump's endorsement. That's when the campaign arm of House Democrats launched an ad calling Gibbs "too conservative." Their hope was to drive the Right closer to the candidate their opponents saw as too extreme. With no skin in a Republican primary, there's little other reason for the Left to put out so much money.
Democrats are meddling in yet another GOP primary, with a new $425k DCCC ad buy boosting the far-right challenger to Rep. Peter Meijer, one of the 10 House Rs who voted to impeach Trump https://t.co/vDz0DYOBbw

— Lachlan Markay (@lachlan) July 26, 2022
The ad came with a $425,000 price tag — more than Gibbs raised for the entirety of his campaign. Gibbs will now face Democratic challenger Hillary Scholten in what may be an uphill battle.
Copyright 2022, WatchDogReport.org