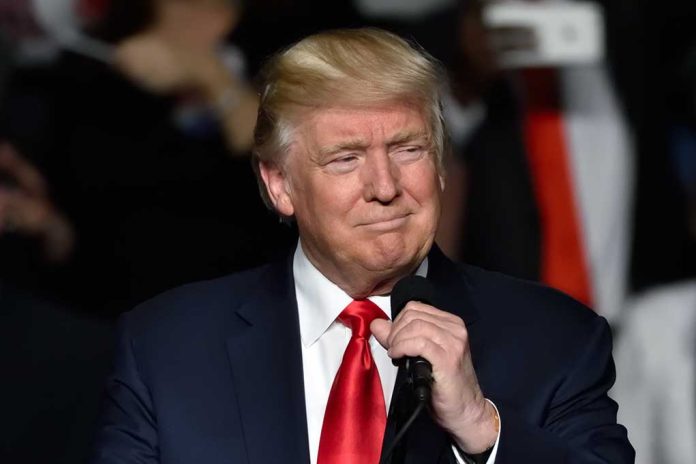 (WatchDogReport.org) – Trump Media & Technology Group filed a defamation lawsuit of nearly $4 billion against the liberal newspaper Washington Post on Saturday. The company that owns Truth Social alleges it was defamed by the news outlet in an article. This situation represents the latest clash between former President Donald Trump and a mainstream media outlet, following the New York Times and CNN cases.
The article reported an alleged $240,000 finder's fee that Trump's company has repeatedly said it never paid. The lawsuit claims that the article, which accused the company of illegal activities and committing securities fraud, created a significant threat to the business.
In the lawsuit against the newspaper, formally filed in Sarasota County, Florida, Trump Media lawyers said the report was a blatant "hit piece." It also said that the accusations of numerous wrongdoings, including securities fraud, are entirely false. Because of this, the lawyers said the company is formally seeking $1 billion in punitive damages and $2.8 billion in compensatory damages.
This filing against the Post is the latest in nearly 25 civil lawsuits involving the former president as defendant or plaintiff. Trump is currently the subject of multiple state, local and federal investigations. In addition, he's fighting criminal charges in New York City.
According to all polls, the former commander-in-chief is currently the favorite to win the Republican Party's nomination for the third time. Some polls have shown that Trump has a 7-point lead over US President Joe Biden, making him the favorite to win the 2024 presidential election. However, whether these scandals could eventually affect his popularity remains to be seen.
While many believe Trump isn't a common candidate weak to scandals, some political analysts believe this could change in a third presidential election.
Copyright 2023, WatchDogReport.org