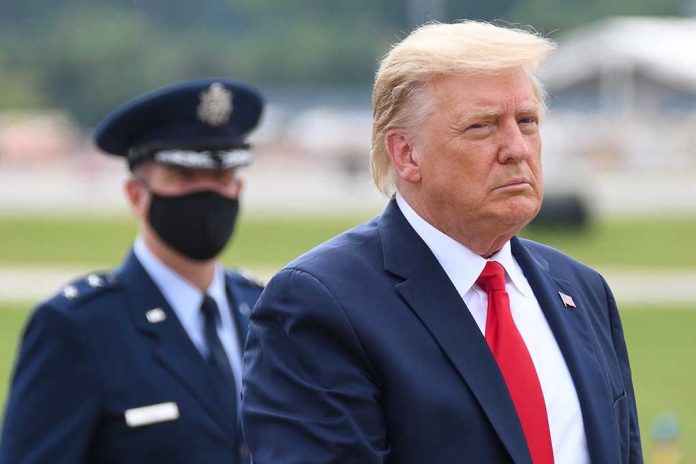 (WatchDogReport.org) – On Thursday, August 26, an ISIS-K suicide bomb at Kabul's airport killed 13 American service members. Republicans immediately criticized President Joe Biden for the deaths, saying they didn't have to happen. Former President Donald Trump weighed in as well, but his message was one of sorrow.
Trump released a video statement after news of the troops' deaths poured in. The former commander-in-chief said the country was mourning the loss of the "brave and brilliant" soldiers who lost their lives during the "savage and barbaric terrorist attack." He went on to say the service members sacrificed themselves while racing to save fellow Americans.
The former president also sent his condolences to the families of the innocent Afghan civilians who lost their lives during the attack.
President Trump's message to the American people and our brave troops pic.twitter.com/0ge4kFNVPd

— Liz Harrington (@realLizUSA) August 27, 2021
"Every American who served in Afghanistan has made tremendous sacrifices for our country," according to Trump. He explained the country will remember what they gave up to help keep the country safe.
Since the start of Operation Enduring Freedom, 2,350 American troops have died and 20,149 have suffered injuries. As the Taliban's grip on Afghanistan strengthens, many Americans are wondering: What was the point? Why didn't President Joe Biden have a plan to maintain the progress so many military members gave their lives and health to achieve?
Copyright 2021, WatchDogReport.org