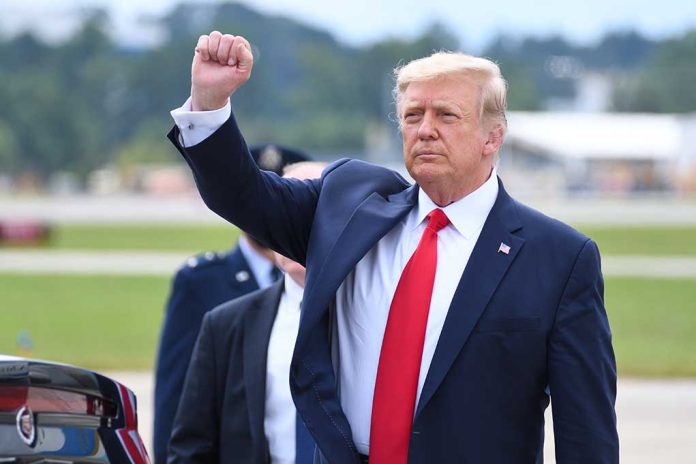 (WatchDogReport.org) – Former President Donald Trump's Save America PAC has a war chest dwarfing both the Republican and Democrat National Committees. Valued at just over $110 million, it now has more than both of the national parties combined. Numbers like those could have a significant impact on the 2022 midterms.
Trump is well-known to back candidates at all levels of government who are loyal to him and his platform. Republican candidates who see eye to eye with the former president could potentially receive windfalls from the PAC that far exceed typical local fundraising.
CASH ON HAND, 2/28/2022:

TRUMP: $110.4M

DNC: $52.9M

RNC: $45.5Mhttps://t.co/J0SgealaKL https://t.co/iZJIy9i2I0 https://t.co/ApZVFDKe9j pic.twitter.com/DX0CaVRy1s

— Kenneth P. Vogel (@kenvogel) March 21, 2022
The Save America PAC hasn't spread the wealth just yet, with no new donations or independent expenditures reported. PACs aren't limited to campaign donations; they can also pay for a candidate's personal expenses. When Trump does endorse a candidate, his influence both politically and financially will have a profound effect on their race.
Trump's impressive fundraising abilities aren't just beating out the DNC and RNC. While House Democrats are doing all they can, with $99.2 million in reserves, they still can't catch Trump. House Republicans have $85 million. Senate Democrats are a bit behind, with $37.9 million in the bank compared to Senate Republicans and their $41.6 million.
Do you think Trump's Save America PAC will give Republicans an edge in the upcoming midterms?
Copyright 2022, WatchDogReport.org