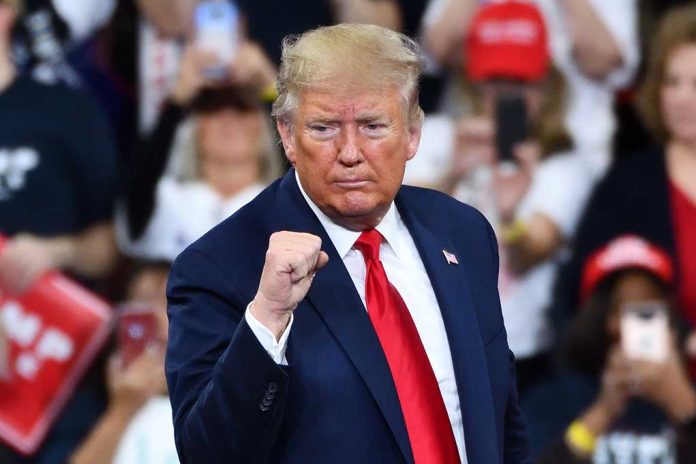 (WatchDogReport.org) – Former President Donald Trump received thunderous applause at the most recent Conservative Political Action Conference (CPAC) after reminding the crowd that the current situation in Ukraine would have never happened on his watch. Trump stated in no uncertain terms that he was the only president of this century that didn't see a Russian invasion of another country.
Russia invaded Georgia on former President George W. Bush's watch. Former President Barack Obama sat and watched as Russian President Vladimir Putin took Crimea. And now, Trump said, "under Biden, Russia invaded Ukraine." He put the blame for Putin's hostilities squarely on Biden's shoulders.
TRUMP at CPAC: "Under Bush, Russia invaded Georgia. Under Obama, Russia took Crimea. Under Biden, Russia invaded Ukraine."

"I stand as the only president of the twenty-first century on who's watch Russia did not invade another country." pic.twitter.com/TYGGRpiZKf

— Insider Paper (@TheInsiderPaper) February 27, 2022
Trump went on to say he had no doubt that Putin decided to get tough after seeing the shameful way the United States withdrew from Afghanistan, calling Putin's advances ruthless and Biden's response pathetic.
The liberal media has been attacking Trump since the beginning of the Ukraine crisis, even though Trump is no longer in the White House. They took a statement made by the former president about Putin's obvious military savvy and tried to use that against him. At CPAC, Trump showed that not only is he a patriot, but he managed, like no other president before or after could, to keep Vladimir Putin's version of the Russian Bear in check.
Copyright 2022, WatchDogReport.org