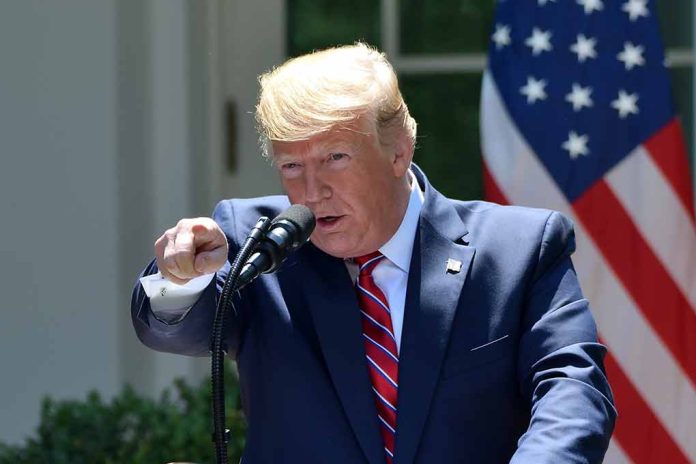 (WatchDogReport.org) – Recently, former President Donald Trump claimed that security tapes from his Florida mansion, Mar-a-Lago, "were not deleted," as these were handed over to Special Counsel Jack Smith. On his TRUTH social account, the former commander-in-chief said those investigating him were "thugs," including Smith. He also claims he never told anybody to delete these tapes, claiming this was "prosecutorial fiction."
Prosecutors have accused the former president of scheming the concealing of the videos from federal investigators. A Mar-a-Lago property manager named Carlos De Oliveira and Trump's valet Walt Nauta have also been accused of allegedly being part of this scheme.
In another part of this post, the presidential candidate stated this was a similar case to the "Russia HOAX." He explained, "they knowingly accuse you" of a false crime that they "make up," and eventually "get you" on obstruction if you try to fight against these charges.
Following these posts, Trump's attorney Alina Habba appeared on Fox News, repeating the claim that the tapes weren't deleted. She said the former president gave the recordings to authorities and fully cooperated with them. However, she told host Shannon Bream "they" would like Americans to believe in "these bogus indictments."
Moreover, Habba said that if the former president didn't want something to be properly delivered to authorities, that "could have been done." Nevertheless, she indicated Trump would have never done something like that, as he's the "most ethical American" she ever knew.
On July 27, a superseding indictment was made public, a couple of hours after the Republican leader said his lawyers met with Department of Justice's investigators. This meeting was related to the investigation against his alleged efforts to manipulate the 2020 presidential election results.
Copyright 2023, WatchDogReport.org