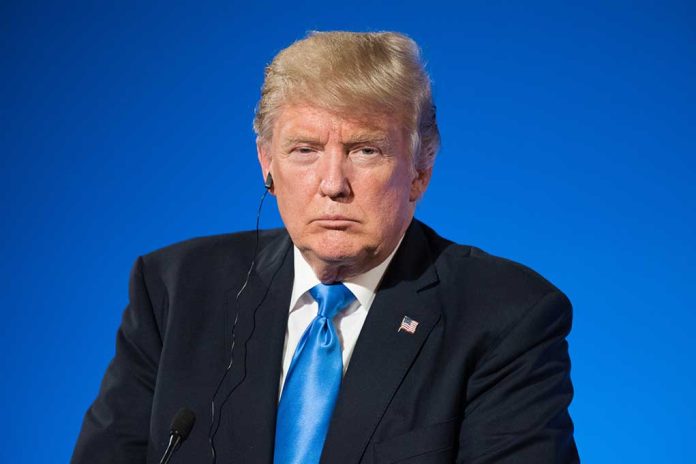 (WatchDogReport.org) – Former U.S. President Donald Trump blasted Florida Republican Governor Ron DeSantis on Tuesday over his actions against entertainment conglomerate Disney, pointing out that the company is making the Republican leader look "absolutely destroyed.
In a Truth Social post, the former commander-in-chief said that the Florida Governor's original P.R. plan failed. He stated this is why DeSantis is trying to find another plan to "save face." In the post, Trump referred to the Republican leader as "DeSanctus."
Additionally, the former president speculated that the company will announce that it will not invest any more money in Florida because of DeSantis, pointing out this could hurt the state's economy. Trump also suggested that Disney could even announce a "slow withdrawal" or even sell some properties in the state. He didn't discard the sale of "the whole thing," which he said would harm Florida.
Over the last few months, the Florida Governor has been battling with the entertainment conglomerate after it decided to publicly criticize a state law that radical leftists in the U.S. have been referring to as "Don't Say Gay." Many Republicans have criticized DeSantis for punishing Disney, saying the government shouldn't attack a private company for its stance on certain issues.
On Monday, DeSantis announced that the state is considering building a prison or even another amusement park next to the one the company still owns. The former president wrote on Truth Social that this is nothing more than a "political stunt."
Trump's comments come at a moment when his campaign is trying to recover the political momentum to win the GOP primaries and retake the White House next year. While DeSantis hasn't officially announced a presidential run, many believe he will eventually do so, as all polls show he could be Trump's leading contender for the Republican Party's nomination.
Copyright 2023, WatchDogReport.org