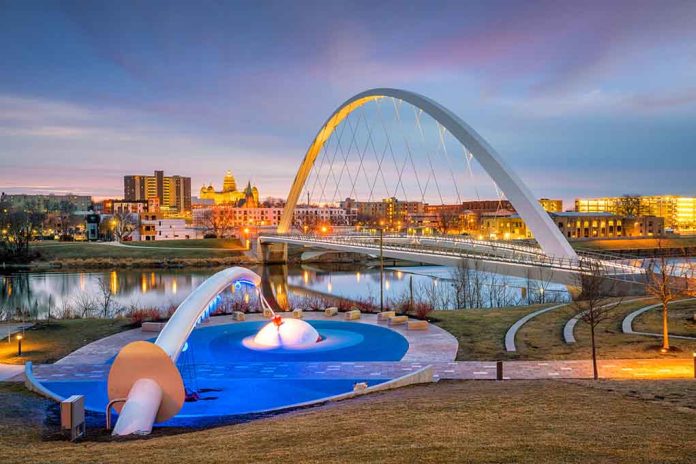 (WatchDogReport.org) – According to a June 8 poll, former President Donald Trump keeps holding a lead of 15 percentage points over Florida Governor Ron DeSantis in Iowa. The poll, conducted by National Research for American Greatness, puts Trump at 39 percent and DeSantis at only 24. These results show the former commander-in-chief holding significant popularity among Iowa Republicans. It also indicates DeSantis is struggling to increase his numbers, which political analysts thought would happen after his campaign announcement.
According to the American Greatness report, these results are terrible for DeSantis, demonstrating he has lost support in Iowa since he announced his presidential run. This was the first independent poll of Iowa GOP voters since the Florida Governor's announcement.
Additionally, the survey shows that Iowa voters see the former president as more reliable in empathy, the economy, and the fight against radical leftists. It also illustrates that Iowa voters see Trump as the strongest candidate to defeat US President and Democratic candidate Joe Biden. If both win their nominations, this would be a rematch of the 2020 presidential election.
Although the poll found that Trump holds a significant lead over DeSantis, it wasn't all good news for the former US president. After all, the National Research survey showed that Trump's popularity in Iowa dropped slightly from a previous study conducted in March. In this poll, Trump had 44 percent of popularity, 5 percent more than in the recent survey.
This also happened to the Florida Governor, who had 26 percent in May and now has only 24 percent. It was the same for former South Carolina Governor Nikki Haley as well, who had 6 percent of support in May and now has only 4 percent.
The only candidate who performed better in this poll was South Carolina Republican Senator Tim Scott. The GOP leader had only one percent of support in May, and the recent National Research survey shows he now has 5 percent.
According to CBS, the recent indictment of former President Donald Trump hasn't harmed his popularity much, if at all. Six out of ten Republican primary voters indicated they still feel he can defeat current President Joe Biden in 2024.
Copyright 2023, WatchDogReport.org