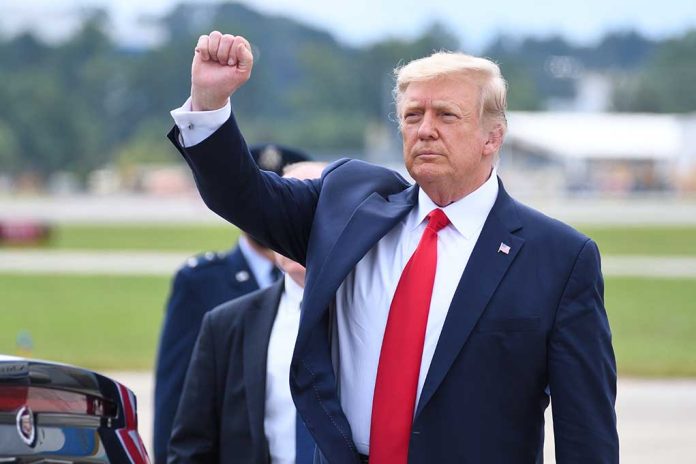 (WatchDogReport.org) – On Monday, former U.S. President Donald Trump expressed his support for bipartisan railway safety legislation, whose primary goal is to prevent disasters such as the train derailment in East Palestine, Ohio, back in February.
The legislation, spearheaded by Ohio Senators Sherrod Brown and JD Vance, will include new safety requirements for any train carrying hazardous material.
This legislative effort takes place a couple of months after the Norfolk Southern train derailment in the eastern Ohio town. The situation created major concerns among state residents, considering the train carried different types of toxic chemicals. Experts pointed out this event should represent a turning point as this could have ended in an environmental disaster.
On social media, Trump criticized US President Joe Biden for failing to appear in East Palestine and attend to the town residents. He also blasted US Transportation Secretary Pete Buttigieg's response to the accident before expressing his full support for the bipartisan bill.
Trump wrote that Republican Vance has been "working hard" in the upper house to ensure this situation will never happen again. He added this is why it's so important that the legislative branch pass this legislation and pointed out that the bill "has my complete and total endorsement."
Trump's support of the idea would probably smooth the way for several House Republicans to approve it themselves. The bipartisan legislation is likely to become the first significant bill to pass through the split Congress and be signed into law if it ever reaches President Biden's desk.
The bipartisan proposal includes several provisions the rail industry has historically resisted, such as train size restrictions and strengthened inspection standards. In addition, the law would increase railroad punishments for safety infractions.
While train labor groups claim that the law already contains too many exclusions, the rail lobby is also lobbying for amendments to the legislation, including eliminating a clause requiring two-person crews.
Copyright 2023, WatchDogReport.org