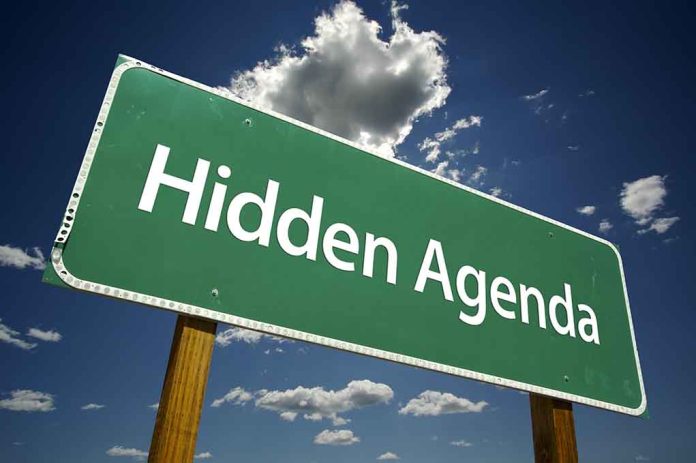 (WatchDogReport.org) – Former President Donald Trump claimed during a June 11 interview on "The Roger Stone Show" that the recent charges brought against him were a "distraction." He said that the 37-count federal indictment from the Department of Justice was made to distract Americans from the bribery allegations levied against US President Joe Biden.
During the interview, Trump told Stone he didn't think it was "a coincidence" that the charges came at a moment when President Biden's controversy escalated. The former commander-in-chief referred to the latest revelations regarding the FBI informant's Revelation that the president was part of a bribery scheme. The accusation claims that the president received $5 million from a Burisma executive when he was vice president during the Obama administration.
After denying any wrongdoing, Trump told Stone that everything happening is a deliberate effort to cover up President Biden's "massive crime." He then repeated his claim that the charges against him are a distraction and stated that the indictment was a "disgrace."
Trump also blasted former Attorney General Bill Barr on the WABC 770 AM radio show after Barr claimed that the former president wasn't the victim of a witch hunt. Shortly before the interview, Barr said that, after reading the entire indictment, he thought the former president was "toast." During a Fox News appearance, the former attorney general claimed that the federal government acted responsibly and Trump didn't. Trump responded during the radio show that Barr was nothing more than a coward who didn't "do his job."
The DOJ charged Trump with 37 felony counts on June 9, resulting from an investigation into the discovery of classified documents at his Florida mansion after leaving office. After the indictment, many of his supporters and some conservative leaders criticized the DOJ and expressed solidarity with him. Some of these included Republican presidential candidates Vivek Ramaswamy, Nikki Haley, and even Ron DeSantis.
Copyright 2023, WatchDogReport.org