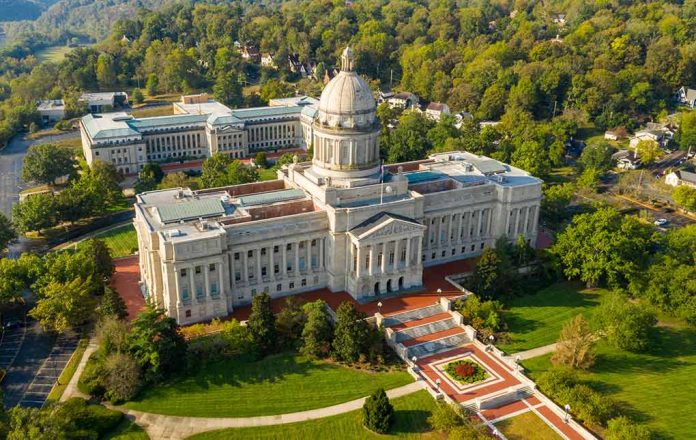 (WatchDogReport.org) – State Attorney General Daniel Cameron recently won the Kentucky GOP gubernatorial primary. His victory represents good news for former President Donald Trump, considering he backed Cameron in this state. The electoral triumph shows once again Trump's influence in the Republican Party. Currently, polls show he's the main favorite to win the party's nomination for the 2024 presidential election.
Cameron's victory wasn't easy, as some of his opponents in the Republican arena were Agriculture Commissioner Ryan Quarles and former United States Ambassador to the United Nations Kelly Craft. However, polls showed he was the front-runner before the election, and Trump's endorsement only boosted his popularity. This last detail was unsurprising as Trump won in Kentucky by double digits during the 2020 presidential election.
Cameron started to get notoriety among Republicans during a national convention in 2020, where he gave a speech that immediately went viral. The state attorney general blasted then-candidate Joe Biden in his speech, as the former Vice President made some controversial comments where he suggested that African-Americans couldn't vote for the Republican Party and that those who weren't voting for him weren't black.
Now that Cameron has won the Kentucky GOP gubernatorial primary, he will have to face Democratic Governor Andy Beshear in the general election in November. According to polls, this will be a tough election for the state attorney general since Beshear currently holds a 63 percent approval rating in Kentucky.
Experts point out this election will be one of the main tests for Trump to show his influence not only in the Republican Party but also among Kentucky voters in general. After all, this will be one of the last general elections that will take place in the country before the 2024 presidential election, which could be a rematch between Trump and President Biden.
Copyright 2023, WatchDogReport.org