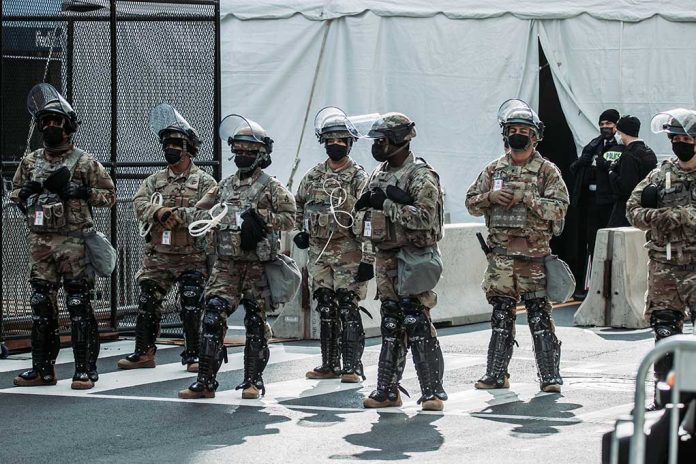 (WatchDogReport.org) – Inspired by the Freedom Convoy in Canada, Bob Bolus organized another trucker protest — this time in the United States — with the intent of shutting down the Capital Beltway to stand against draconian COVID-19 measures. Now, Defense Secretary Lloyd Austin has announced the approval of hundreds of National Guard troops to ensure the protest remains peaceful. The troops will not carry arms during their stay, and DC National Guard Major General Sherrie McCandless assured the public that keeping them safe is their "first priority mission."
Although Bolus stated he planned for the truckers to block the highway, he said the protesters would still allow emergency vehicles through to their destinations. They want to stand up for freedom and against tyranny, not harm anyone.
ALERT: Secretary of Defense has approved requests from the DC and U.S. Capitol Police for District of Columbia National Guard assistance with traffic control during 1st Amendment demonstrations expected in the District in the coming days

As truck convoys are expected

— Scott MacFarlane (@MacFarlaneNews) February 23, 2022
On February 26, the Department of Defense (DOD) will station "50 large tactical vehicles" at certain traffic posts along with 400 National Guard members to "command and control" traffic. The US Capitol Police (USCP) is already aware of the incoming convoy timed to overlap with President Joe Biden's State of the Union address.
Maj. Gen. Sherrie L. McCandless of the DC National Guard said the DC Metropolitan Police Department and the USCP simply want to give the protesters the opportunity to express their First Amendment rights "peacefully and safely" as afforded by the US Constitution.
Copyright 2022, WatchDogReport.org