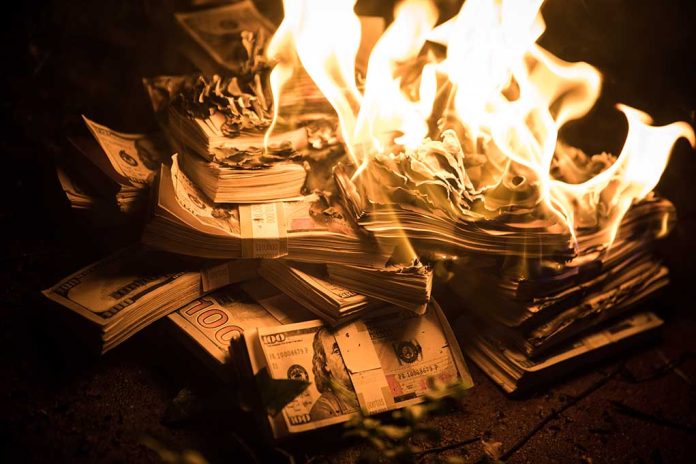 (WatchDogReport.org) – On February 20, President Joe Biden made a surprise visit to Ukraine, where he pledged nearly half a billion more in military aid to the sovereign nation. The prospective package was in addition to the funding already sent to Ukraine. According to the BBC, the US has put aside about $80 billion and has already given more than $46 billion of that money in aid. Now, the Biden Administration has announced even more going overseas.
On February 26, Breitbart reported that Treasury Secretary Janet Yellen said America will be giving $10 billion more to Ukraine within the next few months. She reportedly made the announcement at the G-20 finance summit in Bengaluru, India. During the meet, Yellen vehemently denounced the war in Ukraine, saying it was "illegal and unjustified." She also pointed out that those at the G-20 summit still supporting the Kremlin are "complicit in Putin's atrocities."
However, not everyone is happy about the assistance. According to an NBC News poll from January, 47% of people surveyed believe Congress should stop providing aid to Ukraine, whereas 49% think the US should continue.
Representative Tom Tiffany (R-WI) recently retweeted a video of Biden explaining some of the assistance already given would go toward paying pensions for some Ukrainians. The Wisconsin rep pointed out that Social Security in the US is soon headed for disaster, but the Biden Administration is willing to pay pensions to people in foreign lands.
CBO: Social Security headed for insolvency by 2033.

Biden: American taxpayers will pick up the tab for Ukraine's pension payments. https://t.co/fW5j4HRRJ9

— Rep. Tom Tiffany (@RepTiffany) February 18, 2023
Before Congress changed hands after the November 2022 midterm elections, the Democratic-controlled House and Senate passed a $1.7-trillion omnibus bill for the government's fiscal year. The package included money for Ukraine, disaster relief, congressional security, and defense — among other initiatives. Many Republicans were upset about the spending measure. Now-House Speaker Kevin McCarthy (R-CA) called the bill a "monstrosity," while Representative Chip Roy (R-TX) declared the government is "spending money" they don't have.
Copyright 2023, WatchDogReport.org