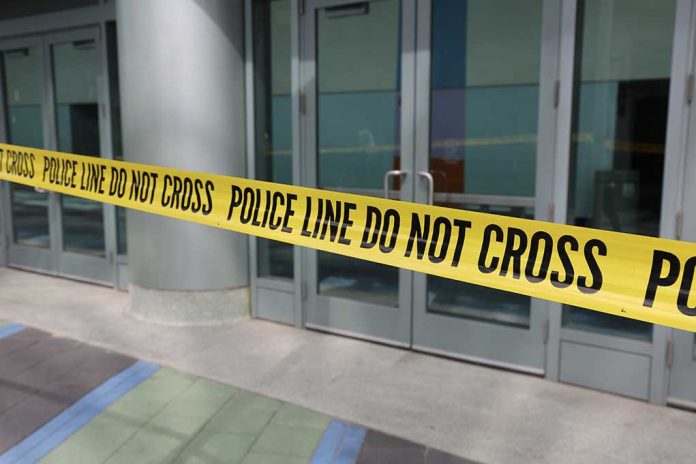 (WatchDogReport.org) – Expecting mothers who travel to the hospital expect to be safe and cared for while bringing a new life into the world. Unfortunately, that wasn't the case recently in Oregon as shots rang out in the maternity ward.
33-year-old PoniaX Kane Calles brought three guns into Legacy Good Samaritan Medical Center in Portland, Oregon, on Saturday, July 22, 2023. Calles' girlfriend, 31-year-old Ashley Heil, was a patient at the hospital expecting their third child.
Hospital staff made multiple complaints about Calles and his behavior while at the hospital, asking for him to be taken from the premises. Security guard Bobby Smallwood entered the patient room of Heil when Calles was away. Smallwood located and removed a case containing two guns. Heil admitted the guns were in her name because Calles was "not allowed" to have them.
Calles returned and entered into a confrontation with a nurse. Smallwood intervened and was shot by Calles, who had a third gun on his person. Smallwood was treated by hospital staff and then transported to another hospital, where he was pronounced dead. Another employee was injured by shrapnel. Calles fled to Gresham, where he was shot and killed during a confrontation with three Portland Police officers.
During the investigation, officials discovered that Calles had changed his name in 2019 from Reginald Kane Jackson. Under his previous name, there is a long history of arrests for violent crimes and a history of mental illness.
Heil had recently asked for a restraining order. She feared for her safety and the safety of her children, including her unborn child. Heil claims Calles made physical threats toward her and the baby. She also told authorities that Calles had been physically abusive to their 8-year-old daughter, leading to the involvement of child welfare services.
The expecting mother asked that Calles be forced to move out of their home and for his guns to be taken away. Calles challenged the restraining order. A Judge dismissed the case when Heil failed to appear in court in June.
Heil created a GoFundMe asking for support for herself and her children, stating that Calles "didn't get the help he needed" and that she and her children would suffer.
Copyright 2023, WatchDogReport.org