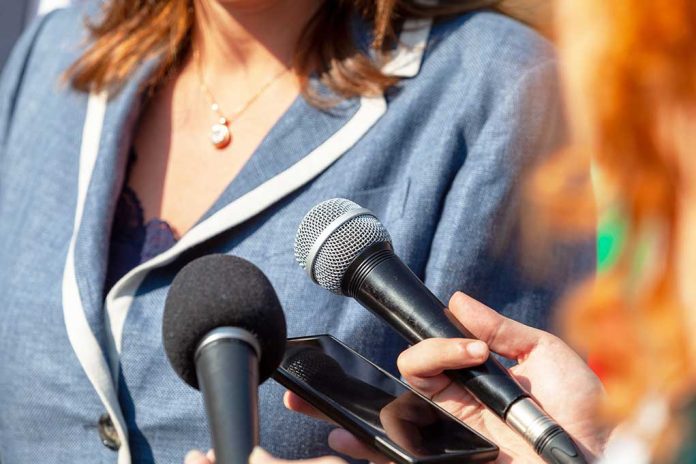 (WatchDogReport.org) – Months after entering the White House, President Joe Biden nominated Karen Donfried as assistant secretary of state for European and Eurasian Affairs. At the time, she was the president of the German Marshall Fund of the United States (GMF) — a position she'd held since 2014. Before joining GMF, she spent 10 years as a European specialist, giving her the experience she needed for the position. In September 2021, the Senate confirmed her nomination, and Donfried has been serving as assistant secretary under Secretary of State Antony Blinken ever since.
On March 20, Blinken announced Dr. Donfried decided to step down from her position at the end of the month. In his statement about her departure, the secretary commended Donfried's work over her 18-month tenure. He said she served as assistant secretary with the "utmost skill and commitment" during a difficult time in Europe. Blinken said Donfried was a strong leader with integrity, high values, and a deep understanding of policy. He then thanked her for her service and wished her well.
Assistant Secretary of State for European and Eurasian Affairs Karen Donfried is stepping down, the admin has announced pic.twitter.com/QT2N2hJhWv

— Dylan Housman (@Dylan_Housman) March 20, 2023
Reuters reported Dr. Donfried was leaving her position to concentrate more on her family. There's no word yet on who will fill her shoes as assistant secretary, but whoever it is will have big shoes to fill. The news outlet noted the official was among Blinken's key aids and had effectively managed important US relations with "important allies and partners" in Europe. During her confirmation hearing, the assistant secretary said strong relations between the US and allies in Europe is "one of [the country's] greatest assets."
Donfried served under multiple presidents during her time in public service. She worked as senior director for Europe at the National Security Council under former President Barack Obama and as a member of the State Department's policy planning team under former President George W. Bush. The doctor has not released a formal statement about her departure.
Copyright 2023, WatchDogReport.org