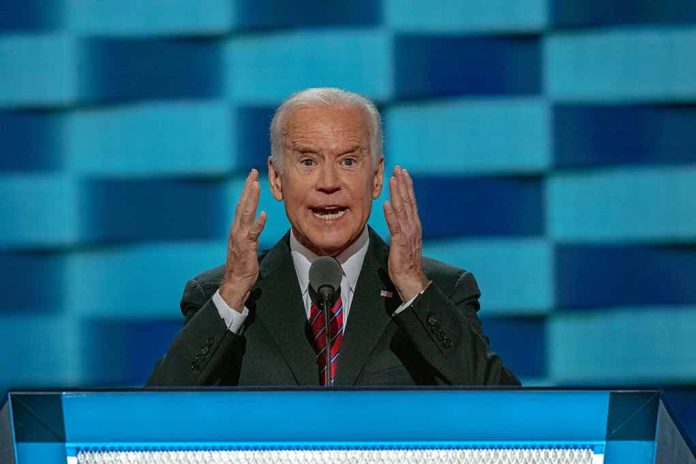 (WatchDogReport.org) – South Carolina Senator and presidential candidate Tim Scott blasted US President Joe Biden on September 11, saying the Democratic leader is "embarrassing" for the United States. Scott referred to a controversial press conference in Vietnam's capital, Hanoi, where the commander-in-chief had moments that many media outlets considered "odd."
During an interview with Fox News, Scott said that what everyone saw at that press conference makes it clear that not all the "synapses" in the president's brain are working correctly. The Republican leader was responding to a video where President Biden ended the press conference by yelling to a journalist that he was going "to bed."
Fox News host Sandra Smith told Scott that President Biden's words were one of "several moments" when the Democratic leader made everyone stop and ask themselves, "What is going on?" She then asked him who was telling the president "what to do."
The GOP presidential candidate stated the only thing he had to say was that President Biden's synapses weren't functioning at the proper speed, noting that his failure to fulfill his duty resulted from "his incompetence." Scott also told Smith that while what the commander-in-chief did during the press conference was "embarrassing," this wasn't the first time.
The senator explained that Americans have already been talking about how the president is "tripping," referencing how Biden chews gum or walks. He then said that the United States needs a president who is fully prepared not only to be the chief executive but also the commander "of the chief." The presidential candidate also noted that to make this happen, the president needs to have the proper energy to "do the job."
When asked if he could be the one, Scott agreed and said that once he wins the presidential election in 2024, he'll be a president who will get "the job done" for all Americans.
Copyright 2023, WatchDogReport.org