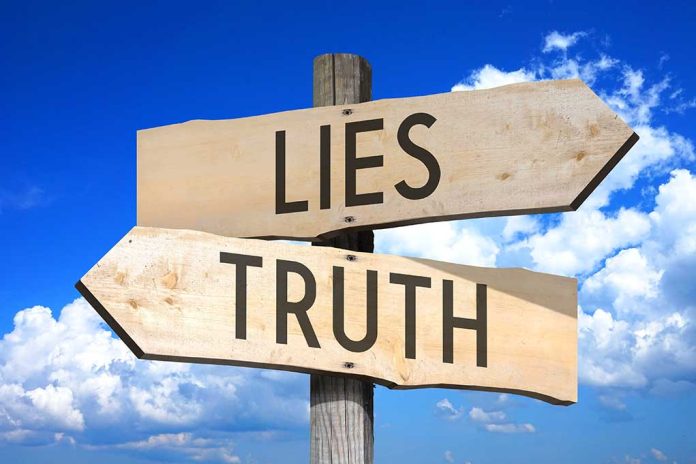 (WatchDogReport.org) – South Carolina Senator and GOP presidential candidate Tim Scott blasted "The View" on Tuesday after the show's panelists deployed racially charged attacks against him. Calmly, the Republican leader said that action was the best way to contradict their lies.
On the Liberal talk show, panelist Whoopi Goldberg suggested that the South Carolina Senator had "Clarence Thomas syndrome." She was referring to how the conservative Supreme Court Justice never conformed to what the left considers the correct legal perspective based on his race.
Following her remarks, panelist Sunny Hostin added one of Scott's main problems was that he believes that any impoverished Black family can "make it" as he did. Hostin was pointing at Scott's personal story and how he has said the United States gives everyone a chance to come out of poverty and succeed.
After the show, Scott had an interview on Fox News where he said that "The View" had it backwards when it suggested his story was "the exception." He then told host Trey Gowdy that while he believes you should "love your enemies," he also believes in self-protection when someone "breaks in my house," referring to the Second Amendment.
He also said he's the rule rather than the exception, adding that American children attending a failing public school can blame the poor education on teachers' unions. Scott explained that the left attacks him because his life disproves not only their lives but also a "culture of victimhood" that is destroying the country.
The Senator also cited the story of his grandfather, who used to work in cotton fields and was illiterate. Scott explained that despite this reality, his grandfather was wise enough to teach him to choose between being "bitter or better." He said his grandfather told him that it was impossible to be both and that he later noticed how many people ruined themselves by choosing to be bitter.
Copyright 2023, WatchDogReport.org