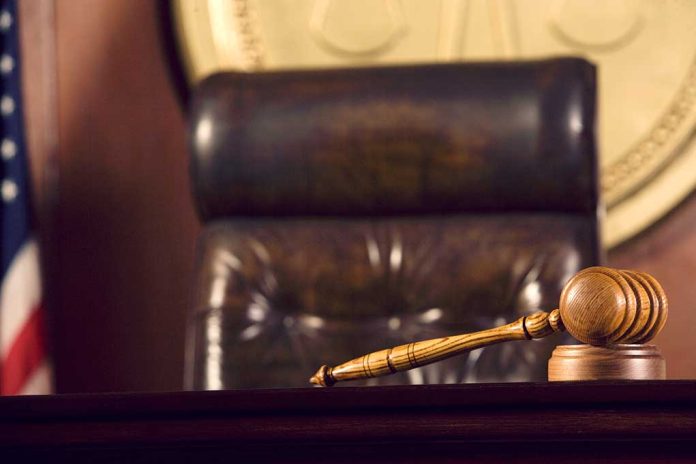 (WatchDogReport.org) – Four teenagers in Oldham County, Kentucky have been charged with making terroristic threats after completing a social media challenge. The teenagers allegedly recorded themselves telling their teachers they had a bomb or a weapon in their backpacks, then posted the recordings to TikTok. The teens reportedly claim to have gotten the idea from a challenge they saw on the popular social media app.
Three of the 15-year-old students, from Oldham High School, were charged with terroristic threatening. A fourth student from South Oldham High School, also 15 years old, was charged with harassing communications concerning the same challenge. All students involved have been suspended from classes indefinitely and will be required to submit to a mental health evaluation before being allowed to return to school.
Although the teens may have believed their actions to be a harmless prank to gain more "likes" on social media, the consequences will be severe. Making any type of threat to a public school, whether written or verbal, is a serious crime. Students will face school-level discipline as well as legal repercussions by being prosecuted to the "fullest extent of the law" for threatening a public school.
Parents are urged to convey the seriousness of this type of behavior to their children and help them understand the consequences of their actions are the same, regardless of whether they intended to cause harm. A challenge that appears "fun" on social media can have life-altering consequences.
Parents can also help by monitoring their children's social media accounts and reporting anything that appears to be dangerous or terroristic to authorities. Open communication with students and discussions that may help them differentiate between "harmless fun" and terrorism is necessary since social media tends to blur the lines in these areas.
Students should also be aware that terroristic threats, even those meant as a hoax, affect the entire community by causing stress and anxiety for students, parents, teachers, and administrators.
Copyright 2023, WatchDogReport.org