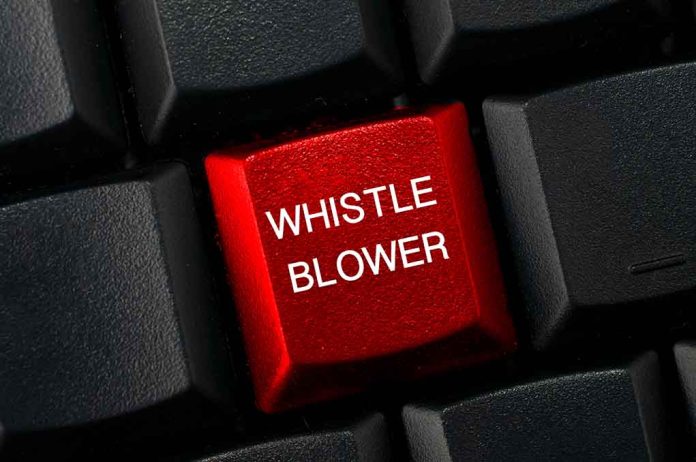 (WatchDogReport.org) – Several people have come forward to testify as whistleblowers against the FBI and the IRS and their conduct under the Biden administration's leadership. These whistleblowers have stated to Congress that they are the victims of retaliation against the FBI after they spoke out about wrongdoing they witnessed while serving within the agency.
Representative Jim Jordan (R. OH), the House Judiciary Committee chairman, spoke to "dozens" of whistleblowers and introduced three willing to come forward to speak at the judiciary hearing. The FBI whistleblowers are former agents Garret O'Boyle, Steve Friend, and Marcus Allen. O'Boyle and Friend are former special agents, and Allen was a former staff operations specialist.
In the wake of his testimony, Democrats suggested that O'Boyle was not fully truthful in his statements. O'Boyle faced questions on whether he lied under oath due to comments that seemed to conflict with his previous statements regarding who was financing his legal counsel.
The whistleblowers have testified that the FBI has mishandled the Hunter Biden investigation, as well as testified about the "Catholic memo" and another targeting of American citizens that the FBI disagrees with, Jordan explained.
O'Boyle stated that the FBI operated like a "ten-headed snake." He claims the FBI will retaliate against anyone who attempts to expose the organization's wrongdoing. In O'Boyle's experience, he stated that he and his family were "left homeless" by the FBI following a suspension that he had no idea was coming. O'Boyle testified that he had been assigned to a specialty unit at Quantico and was promptly suspended upon locating to that area, which he described as a "direct retaliation" for speaking out.
The FBI has been under intense scrutiny following the release of the Durham Report, an over 300-page inquiry by Special Counsel John Durham into the way the FBI handled the Trump-Russia collusion, the Associated Press reported. When Durham released his conclusion, he exposed that the investigation into Donald Trump's alleged relationships with Russian nationals was "seriously flawed." He said he did not believe the FBI had credible evidence to launch a formal investigation into Trump.
Copyright 2023, WatchDogReport.org