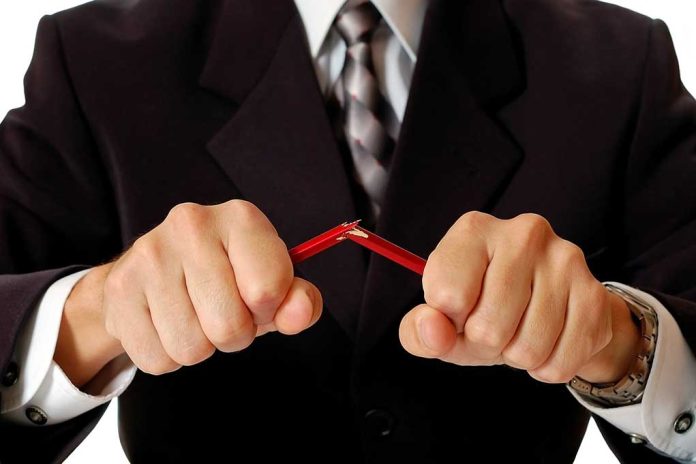 The View Host Slammed Over Nasty Comments Toward Conservative Women
(WatchDogReport.org) – Cohosts of ABC's roundtable discussion show "The View" are no strangers to controversy, and their hyper-partisan, pro-Democrat vitriol often makes them the target of severe backlash. Sunny Hostin just ignited another firestorm with an outrageous comparison of white suburban women who vote Republican to suicidal cockroaches.
This type of rhetoric is absolutely appalling and Sunny Hostin should be fired by ABC / Disney immediately.

THE VIEW: "White women are now going to vote Republican. It's like roaches voting for Raid." pic.twitter.com/YL5Q8XjBR6

— The First (@TheFirstonTV) November 3, 2022
In another grand example of the Left's version of inclusion and understanding, Hostin could not seem to wrap her head around the idea that any woman would want to cast a ballot for a lawmaker who would approve of the Supreme Court's (SCOTUS) decision to overturn the 1973 abortion case of Roe v. Wade. She went on to opine, "it's almost like roaches voting for Raid, right?"
Hostin also claimed these women are working against their own self-interest, without saying how it is she could define someone else's "self" interest, exemplifying the liberal's arrogance and hypocrisy. Conservative politicians and pundits quickly took to Twitter to call her out for being an extremist and a racist.
Author and satirist Tim Young added the descriptor "disgusting" to the tweet he sent out to his nearly 700,000 followers.
Sunny Hostin is a disgusting racist. https://t.co/9X4XepSgKr

— Tim Young (@TimRunsHisMouth) November 3, 2022
Senator Ted Cruz (R-TX) chimed in by re-tweeting a post by Fox News and Daily Caller contributor Nicholas Fondacaro.
This kind of extremism is a big part of why the corporate media are such a joke! https://t.co/D7gXc3kKOU

— Ted Cruz (@tedcruz) November 3, 2022
The Texan said Hostin's words were "extremism," and an example of what makes mainstream media such a joke.
Copyright 2022, WatchDogReport.org