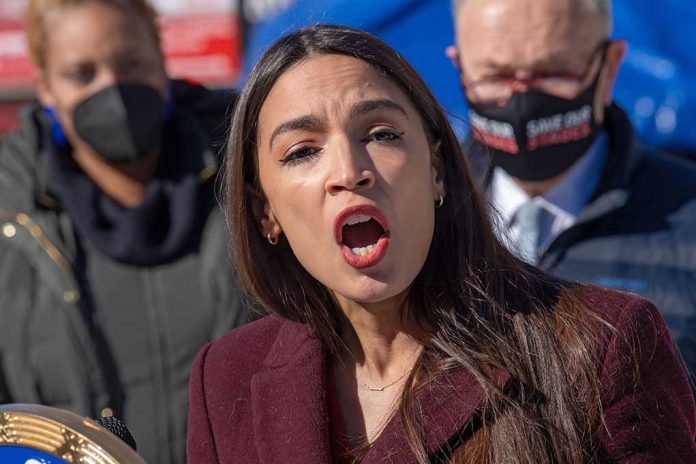 (WatchDogReport.org) – Israel and Palestine are currently embroiled in a conflict that some experts worry could become a full-scale war. The trouble started about a week ago when Palestinians began attacking Israeli police officers. Then, Hamas, the Iranian-backed terrorist organization in the region, launched rockets into Israel.
The rocket fire led to a bombing campaign carried out by the Israel Defense Force (IDF) in Palestine. As the conflict was raging, many lawmakers in the US, including President Joe Biden, called for de-escalation. Republicans let the Israelis know they were firmly on their side and called on the president to do the same. But, there was one group of people that took an anti-Israel stance, and many Americans are very upset about it.
Accusations of Terrorism Fly
Members of The Squad have spent a week attacking Israel for defending itself against the rocket campaign from Hamas. Israeli Defense Forces Lt. Colonel Jonathan Conricus has said that more than 1,000 rockets were fired into Israel over a few days. The progressive lawmakers were completely unconcerned about that, though. Instead, they blamed the Jewish state.
Rep. Ilhan Omar (D-MN) said Israel was committing an "act of terrorism" by defending itself. She claimed the country was "killing civilians in Gaza" and said that Palestine needs protection. Senator Marco Rubio (R-FL) said the congresswoman is "out of her mind" for attacking Israel.
On Wednesday, May 12, Rep. Alexandria Ocasio-Cortez (D-NY) attacked Biden for saying that Israel has a right to defend itself. She claimed statements like his "dehumanize Palestinians" and said, "it's wrong."
Rep. Rashida Tlaib (D-MI), a Palestinian-American, spoke on the floor of Congress and said that Israel is an "apartheid state." Basically, she accused the US ally of enacting racist, bigoted policies to discriminate against the Muslims in Palestine.
The Squad is facing backlash from Americans who believe they've supported terrorism in the past when they have spoken out for rioters. And while they are criticizing Israel, Republicans want to try to end the conflict. So far, although Biden has shown support for Israel, it has been lukewarm at best. He needs to be more forceful and get his caucus in line if the US actually wants to help.
Copyright 2021, WatchDogReport.org